Are you ready to DANCE?
Here is the first batch of DJ's joining Anime Expo 2022 for AX Dance:
FUTURE FUNK MONTHLY (FFM)
Future Funk Monthly (FFM) has been th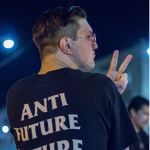 e project of Andrew Turner, an avid fan of the genre and alike since 2014. For 5 years straight, February 2016 – February 2021, FFM personally curated and recorded a mix of songs, released only during that month, from artists all around the world creating and releasing 'Future Funk' music. Providing a fresh take and way to stay up to date on who's releasing what, both veterans and up and coming artists. Along with mixing, FFM has participated in multiple live stream events and festivals within the community and even live concert events before the pandemic. While the monthly mixes have taken a hiatus for the time being, FFM hopes to bring the funky vibes to you in person and keep your feet moving.
https://futurefunkmonthly.bandcamp.com/
https://www.youtube.com/c/FutureFunkMonthly
https://soundcloud.com/futurefunkmonthly
https://linktr.ee/futurefunkmonthly
AdvanceRatio
AdvanceRatio is a Canadian DJ with a love for all things high energy.  Originally inspired by the diverse musical styles and unconstrained mixing of the Japanese Vocakura scene, he made his debut in early 2020 and has become a familiar face at online anikura and vocakura DJ events across the world ever since.  Building on a backbone of pumping EDM, including big room house, hardstyle and hardcore, AdvanceRatio aims to deliver pure fun with well-known anthems, unexpected vocal mashups, and above all else, energy.
Jeremiyuhhh
Jeremiyuhhh is an open-format DJ born and raised in Los Angeles, CA.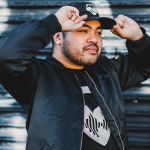 Growing up playing rhythm games such as DDR and beatmania IIDX, Jeremiyuhhh developed his love for electronic music which now turned into a passion towards DJing. Starting off as a bedroom DJ / streamer during the pandemic, he has gained a following on Twitch spinning a wide range of EDM genres like House, Bass, Trance, Hardstyle, J-Core, and more. This DJ brings in the high energy vibes filled with bangers, mashups, and genre-bending edits to get people moving on the dance floor.
https://instagram.com/jeremiyuhhh
https://twitter.com/jeremiyuhhh
Carlzyy
Carl, born in 1991, has long been an anime fan and started to listen to Anisong remixes in 2014. In 2020, Carl received his first DJ controller and began his DJ adventure. In April 2022, he made his online debut at Anison Hijack. As a 4-time AX veteran and a novice in DJ, Carl will try his best to bring some hype to AX Dance.
https://www.mixcloud.com/carlzyy
Assertive
Assertive is a hardcore producer/DJ from Canada, currently residing in California.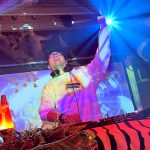 Making music since 2008, he has released original tracks on several compilation albums such as MEGAREX's Techcore Evangelix series, and also often makes hardcore remixes and bootlegs. His bootleg (with Mitomoro) of "Shelter" by Porter Robinson & Madeon has been supported by Porter Robinson himself, as well as getting Kizuna AI's seal of approval on his remix of her track "Hello, Morning".
With experience DJing several times in Japan, including at the legendary club MOGRA, he is excited to bring the Japanese Hardcore/J-Core experience to AX Dance this year!
https://soundcloud.com/assertivef
https://twitter.com/AssertiveF
https://youtube.com/c/AssertiveF
HYPERLOCK
Jale, better known as HYPERLOCK, is a DJ and producer based in Los Angeles, California. He owes a lot of his roots to a plethora of electronic music found in the Japanese doujin music scene, especially in genres such as UK Hardcore and Progressive House. This is best reflected in his works such as his debut EP "Halo Skies", which pays homage to a lot of those said influences. With years of experience DJing in real life as well as in the virtual space, he aims to create a live experience that is both energetic and emotional, combining a flow of styles and genres into a seamless mix.
https://soundcloud.com/hyper-lock
https://twitter.com/hyper_lock
Plus, more TBA!
Be on the lookout for more performer announcements!