We're excited to continue the conversation from last year's Anime Expo Lite's Building a Stronger Community panel! Discover the "The Fall and Rise of Little Tokyo" with David Ono (Los Angeles-based news anchor for KABC), Bill Watanabe ( founding Executive Director of the Little Tokyo Service Center), Chris Komai (First Vice Chair of Little Tokyo Community Council), Kristin Fukushima (Managing Director of Little Tokyo Community Council) and Patricia Maya Wyatt (President & CEO of the Japanese American Cultural and Community Center in Little Tokyo) as they explore the darker history of this neighborhood through the lens of struggle and resilience.
When: Saturday, July 2 at 10:00 AM PDT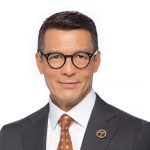 About David Ono
David Ono is the anchor for ABC7 Eyewitness News at 4pm and 6pm, the top rated newscasts in all of Los Angeles, on any channel and time slot. He also anchors Eyewitness News on KDOC-TV at 7pm. 
David joined ABC7 in 1996 and during that time has witnessed history worldwide, covering Hurricane Katrina, Haiti's earthquake and Japan's tsunami. He traveled across Europe and Asia chronicling brave acts of the Nisei soldier from World War II.  
 David has produced multiple award winning documentaries, two of which have made their way to the Smithsonian Institution.  
David has won 9 Edward R. Murrow awards, 28 Emmys, 2 RTDNA National Unity Awards, 6 AAJA National Journalism Awards, is the recipient of the Distinguished Journalist Award by the Society of Professional Journalists and is honored to have received the Order of the Rising Sun, Gold Rays with Rosette, from the Japanese government.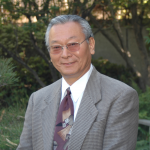 About Bill Watanabe
Bill Watanabe was the founding Executive Director of the Little Tokyo Service Center. From 1980 he guided its growth, in conjunction with the Board of Directors, from a one-person staff to a multi-faceted social services and community development program with 150 paid staff, many of whom are bilingual in any of eight Asian Pacific languages and Spanish. He retired in 2012 and volunteers at the Little Tokyo Historical Society.
Bill received a Masters in Social Welfare from UCLA in 1972. He is married and lives in Silver Lake near downtown Los Angeles. He is a member of Evergreen Baptist Church – San Gabriel Valley where he served as Moderator for many years. Bill has founded other important nonprofits serving the Asian American community locally and nationally.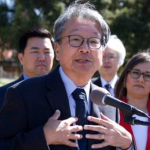 About Chris Komai
Chris Komai is a freelance writer, who has been involved in Little Tokyo for more than four decades. He was the Public Information Officer of the Japanese American National Museum for over 21 years, where he handled public relations for the organization's special events, exhibitions and public programs. Prior to that, Komai worked for the Japanese-English newspaper, The Rafu Shimpo, for 18 years as a sports writer, sports editor, and English editor. He still contributes articles to the newspaper and writes for Discover Nikkei on a variety of topics. 
Komai is the Past Board Chair for the Little Tokyo Community Council and is currently First Vice Chair. He also serves on the Little Tokyo Public Safety Association board. He has been a member of the Southern California Nisei Athletic Union Board of Directors for basketball and baseball for over 40 years and sits on the Board of the Nikkei Basketball Heritage Association. Komai earned a B.A. degree in English from the University of California at Riverside.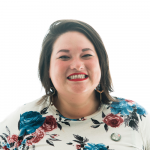 About Kristin Fukushima
Kristin Fukushima is the Managing Director of the Little Tokyo Community Council – the nonprofit community coalition of businesses, residents, nonprofits, and other vested stakeholders, representing the interests of the Little Tokyo community.  She previously served on the board of LTCC until becoming the Project Manager for Sustainable Little Tokyo (SLT), and remains part of the SLT leadership team after taking on her current role. A mixed-race yonsei (4th generation Japanese American), Kristin is active in the Japanese American community and as a co-founder of Kizuna, is particularly passionate about work to support the future and next generation of Japanese America. Kristin completed studies at the University of California, Los Angeles in the Asian American Studies Masters Program, received her Masters of Public Administration concentrating on Non-Profit Management from California State University at Northridge, and her Bachelors degree from Pomona College. 
About Patricia Maya Wyatt
Patricia Wyatt is President & CEO of the Japanese American Cultural and Community Center in Little Tokyo, Los Angeles. JACCC is one of the largest ethnic arts and cultural centers in the U.S. and is an anchor cultural institution in Los Angeles. Its campus includes an iconic Isamu Noguchi-designed sculpture and plaza, the JACCC Center Building, the 880-seat Aratani Theatre, the award-winning James Irvine Japanese Garden, and the recently completed Toshizo Watanabe Culinary and Cultural Center. 
Ms. Wyatt was named CEO of the Year by the UCLA Anderson School of Management for excellence in IT systems implementation; Marketer of the Year by Advertising Age for marketing of The X-Files, and as one of the "100 Most Powerful Women in Hollywood" (numerous years), by The Hollywood Reporter. She has served on numerous boards including: Children's Miracle Network, California/International Arts Foundation, Machine Project, Pearson Education Digital Advisory Network, and CalArts School of Integrated Media, Advisory Group.
---
Anime Expo 2022  will run from July 1 through July 4 at the Los Angeles Convention Center.
For more information about attending AX, check out our How to Attend guide.