We are excited to welcome Yaya Han, Frea Mai, and Twiin Cosplay as our 2022 AX Masquerade & World Cosplay Summit USA Finals Judges!
As our cosplay competitions grow, AX is increasing its commitment to showcasing cosplay judges who have international cosplay and judging experience and can share their unique perspectives with competitors and attendees alike.
Yaya Han, Frea Mai, and Twiin Cosplay will participate in a meet and greet and autograph sessions, schedule info TBA.
Meet the Judges:
About Yaya Han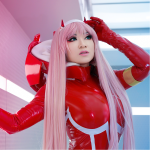 Yaya Han is a cosplayer, designer and author. She discovered cosplay in 1999, when it was still a small, quirky section of the geek-fandom. Armed with a used $40 sewing machine, Yaya threw herself into making costumes headfirst, and quickly absorbed the heart and soul of costume design and creation. To this day, Yaya has made 400 personal costumes in every fandom genre imaginable, as well as her own original designs. Her long-standing consistency of creating intricate and lavish costumes has made her a craftsmanship Icon and beloved competition judge in the cosplay world, and inspired countless people to get into cosplay.
Over the years, Yaya has played a pivotal role in introducing cosplay to the mainstream audience and shaping it into a commercial industry. She has been a Guest Judge on 3 seasons of TBS TV Network's "King of the Nerds" competition show, starred in the Syfy TV Network's Docu-Series "Heroes of Cosplay", and been interviewed by countless magazines, books, newspapers and online media outlets.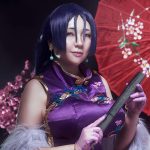 About Frea Mai
Frea is an Indonesian cosplayer who started in 2006, and has since traveled the world as a guest and judge in Spain, Taiwan, Portugal, US, and various local Indonesian conventions. In 2016 she and her partner Rian CYD became the Grand Champions at the World Cosplay Summit in Nagoya, Japan where they cosplayed as Seth and Cain Knightlord from Trinity Blood. Some of her current favorite cosplays are Yamatonokami Yasusada from Touken Ranbu and Minamoto no Raikou from Fate/Grand Order. Frea is excited to return to the US for Anime Expo 2022 as a Cosplay Judge and hear about your favorite cosplays!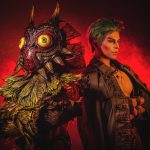 About Twiin Cosplay
Twiin Cosplay is a cosplay duo make up of Shema and Juan. Guided by their passion for cosplay, they began their adventure in 2015. For Twiin, cosplay is a unique art and never-ending personal challenge which has let them discover that nothing is impossible when you completely love what you do.
Twiin has had the chance to participate in multiple international competitions, including the one where they debuted as a team: The World Cosplay Summit. As WCS Team Mexico 2015, their costumes and performance of The Legend of Zelda Majora's Mask were awarded the title of Grand Champion. Their detailed work and distinctive style have granted them the opportunity to work alongside several International video game and anime companies such as League of Legends, Bandai Namco, Crunchyroll, and TOEI Animation. They have been honored to be invited as judges for some of the most renowned international cosplay competitions in the world including the EUROPEAN COSPLAY GATHERING (ECG) in France, the Gyeonggi International Cosplay Festival (GIFCOF) in South Korea, the Global Easter Cosplay International Competition (POLYMANGA) in Switzerland, and WORLD COSPLAY SUMMIT Championship in Japan. As of 2020, they have been invited as cosplay guests to more than 100 different events around the world.
Their goal is to inspire people to follow their dreams, no matter what they are, regardless if those dreams are part of the world of cosplay. They hope to do this by sharing the lessons they have learned from creating their costumes and their adventures around the world. They feel that there is no greater to pursuit than conquering a dream you love, letting yourself learn, fail and grow, and make something you thought was impossible into a reality. For them, cosplay is the art of making dreams come true.
---
Anime Expo 2022  will run from July 1 through July 4 at the Los Angeles Convention Center.
For more information about attending AX, check out our How to Attend guide.