Join Production I.G. USA at Anime Expo as President/Producer Maki Terashima-Furuta hosts her annual panel, showcasing IG's current and upcoming titles, including the anime adaptation of Junji Ito's Uzumaki, two sequels mini series of FLCL, a new Horror original anime entitled Housing Complex C. Moreover, she will be joined by some very special guests from Japan, as well as Mitsuhisa Ishikawa (the founder of Production I.G) Lots of give-aways followed by her informative Q&A's.
Production I.G. USA Panel
Time: Friday, 6:30 PM
Location: Room 403 AB
About Maki Terashima-Furuta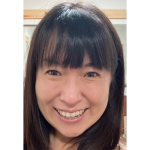 Maki Terashima-Furuta is the President of Production I.G.USA as well as the producer of many shows including the most recent ones "Fena: Pirate Princess," "B: The Beginning," "FLCL 2: Progressive," "FLCL 3: Alternative," "GUCCI Flora," etc. Terashima-Furuta is currently producing a new horror show "Housing Complex C," and more sequels to FLCL, as well as the adaptation of Junji Ito's horror manga "Uzumaki." Terashima-Furuta founded the U.S. subsidiary in 1997 and during her time with the company she has overseen all phases of development, production and distribution of the company's marquee projects including Quentin Tarantino's "Kill Bill," the original "FLCL," Mamoru Oshii's "Avalon," "Ghost in the Shell 2: Innocence," "The Sky Crawlers," Cartoon Network's "IGPX," Lucas Animation' s "Clone Wars," Warner Bros' "Batman: Gotham Knight," Netflix' "Cyborg 009" and "B: The Beginning," and more recently DreamWorks' "Ghost in the Shell (2017)," as Co-Producer, and Netflix's "Castlevania" as Animation Producer. She has been hailed by Avi Arad as "the driving force of spreading [anime] in the USA" and by Ghost in the Shell director Mamoru Oshii as "a world-renown 'Wild Business Woman,' someone with incredible instinct and courage.