Your mission: join Crunchyroll for the first official SPY x FAMILY panel featuring the English Cast! Including Q&A with Alex Organ (Loid Forger), Megan Shipman (Anya Forger), Natalie Van Sistine (Yor Forger), and Anthony Bowling (Franky), a special message from the Japanese cast, and more – this is a TOP SECRET event that you won't want to miss!
Event Details
Date: Friday, July 1
Time: 3:00 pm – 3:50pm 
Room: Petree Hall
About Alex Organ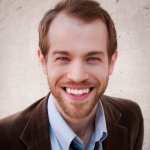 Alex has appeared in over fifty titles for Funimation. A few favorites include Psycho-Pass, Death Parade, My Hero Academia, Black Butler, One Piece, Fairy Tale, Concrete Revolutio, High School DxD, Boy and the Beast, and Ghost in the Shell: The New Movie. Alex is a professional stage actor in Dallas, entering his tenth season as a member of the Brierley Resident Acting Company at the Dallas Theater Center, where he's acted in over twenty-five productions. From 2015-2020 he was the Artistic Director of Second Thought Theater in Dallas.
About Megan Shipman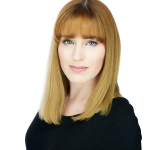 ​​Megan Shipman works professionally as a Voice Actor and ADR Director for many different games, projects, and shows. She's voiced characters like , La Brava from "My Hero Academia", Gigi Andalucia from "Mobile Suit Gundam Hathaway", Mayuri Shiina from "Steins;Gate 0", Grey from "Black Clover", Homura from "Dr. Stone", Maple from "BOFURI", Shion in "Sing a Bit of Harmony", Yuzu Aihara from "Citrus", Komichi Akebi from "Akebi's Sailor Uniform", Aoba Suzukaze from "New Game!", Camie from "One Piece", Mare Bello Fiore from "Overlord", Eripiyo from "If My Favorite Pop Idol Made It To The Budokan I Would Die", Aries Spring from "Astra Lost in Space", Snow White from "Magical Girl Raising Project", Chibi from "Kakuriyo: Bed and Breakfast for Spirits", Rikou Takitsubo from "A Certain Scientific Railgun S", Yuzuru Yamai from "Date-A-Live", IF from "Hyperdimension Neptunia: The Animation", Shimakaze from "Kantai Collection", Cassidy from "Dimension W", Arisa Meigo from "A Certain Magical Index: The Miracle of Endymion", Hibari from "Senran Kagura", and Corriente from "Show by Rock!!". In addition to these characters, she's also been featured in shows like "Fruits Basket", "Fairy Tail", "Snow White with the Red Hair", "Seraph of the End", "Kamisama Kiss", and "High School DxD Born". As an ADR Director, she's directed "Show by Rock: Mashumairesh!", "Scarlet Nexus", "Love Live! Nijigasaki High School Idol Club", "No Guns Life" and many more!
About Natalie Van Sistine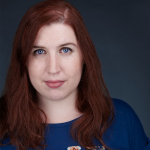 Natalie Van Sistine is a voice actress, audio engineer, and writer who currently lives in Dallas with her dog, Nico. You can hear her as Saya Irino in Black Rock Shooter, Reona in Full Dive, Sophia in Arte, and Toyomi Fujiwara in Kaguya-sama: Love is War. She has also appeared in numerous games, including Final Fantasy VII: The First Soldier, Lost in Random, Smite, Paladins, Rogue Company, Foregone, and CrisTales. You can find her on Twitter @nvansistine. 
About Anthony Bowling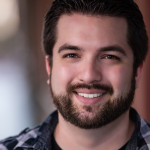 Anthony Bowling has been working as a voice actor for Funimation since 2014 and performed in and directed many of their shows since then. Some of his more notable characters are Beets (Dragonball Super:Broly), New Zealand (Hetalia), Alciel (The Devil is a Part-Timer), Seiya (Cautious Hero), Chronostasis (My Hero Academia), Yuka (Fairy Tail) and Ukyo (Samurai 7) as well as voicing Grouse in the video game Borderlands 3. He has directed shows such as One Piece, Date A Live S3, Mix:Meisei Story and Plunderer.