AX Beer Garden is a pop-up bar experience inspired by Japanese beer gardens and summer festivals. It features a selection of Japanese beer and whiskey brands, as well as Japanese foods. Cocktails will also be available at the Beer Garden. Be sure to visit to see the menu!
The Beer Garden will be located outside of West Hall, on the Pico Blvd side at the top of the stairs.
Hours:
7/1/2022: 11 AM – 12 AM
7/2/2022: 11 AM – 12 AM
7/3/2022: 11 AM – 12 AM
7/4/2022: 11 AM – 4 PM
We are happy to introduce our Beer Garden performers!
Phoebe
Get ready to sing, dance, and smile with 2.5D fairytale idol, Phoebe! Phoebe Chan (also known by her screen name "Feebeechanchibi") is a California-based singer, VA, idol, and VTuber dedicated to making people smile and enchanting them on stage with her heartwarming timbre and fairy-like vocals. She loves singing and writing her own original songs in Japanese and English, and performing on both the IRL and virtual stage. A professional singer and voice actress, you can hear her voice in games such as Luminous Avenger iX 2, NOISZ STΔRLIVHT, Wildfire: Ticket to Rock, and many more upcoming projects! Phoebe streams primarily family friendly indie games, singing, and crafts on her Twitch channel @feebee.
Nekoramis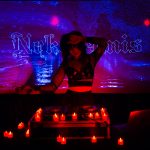 Nekoramis is a multi-talented musician with skills as an accomplished DJ, vocalist and guitarist, playing songs both solo and as part of a band, as well as having produced numerous successful tracks.
As a DJ, Nekoramis uniquely combines anime and J-pop with dubstep, trap, and industrial goth. Being an avid fan of anime, she also often mixes cosplay and thematic visuals seamlessly into an exciting, in-character performance.
Welksie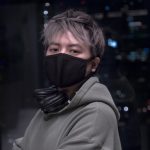 Welksie is a producer/DJ who is passionate about musicality and weaving together traditionally divergent genres–including EDM and J-pop, as well as Anisoing and K-pop.
Welksie has brought his performances to premiere concerts including FanimeCon Dance, BAR Con, and official UCLA events, and opened for visiting Japanese artists such as Haruko Momoi, and currently is also an active member of the music project Astellium.
Stephanie Yanez
Stephanie Yanez is a Jpop music artist who has been touring the United States and Japan since she won AX Idol at Anime Expo. It led to her working with NBCUniversal Entertainment Japan where she recorded music at Paramount Studios and released an album sold at all major record stores. She has worked with many Japanese, Anime, and Gaming companies throughout her music career. She released an original song "Ultimate Miku World" with famous Japanese Vocaloid Hatsune Miku for gaming site TinierMe. She has also released an original song "A Thousand Years From Now" for music rhythm game Lanota. Stephanie has numerous original albums and cover albums in Japanese and English which are all on iTunes, Amazon, Spotify, etc. She is also a TV/Internet personality and is known for her hosting on TV as the Tokyo Reporter for Anime Select's Comcast On Demand documentary and series "Crazy Sexy Tokyo". She also does runway/print modeling and collaborates with many Japanese and American Anime/Gaming/Kawaii/Pop Culture companies on various projects as a content creator.
None Like Joshua
None Like Joshua has been dabbling through a diverse set of music genres and topics to rap about since 2009. The level of fame that he's garnered with over 60 million Youtube views has stemmed from rapping about his favorite video game, anime, TV shows, and movies intertwined with heavy electronic music like dubstep, trap, metal and other dynamic genres. He's made a name for himself with the support and collaborations from talented EDM producers, musical youtubers, and, of course, the tens of thousands of gamers, anime fans, and rap lovers who have shared one of his songs.