We're so excited to announce the chaotic duo CDawgVA of Trash Taste and VTuber Ironmouse from VShojo join together in an interactive panel at AX 2022!
Event Details:
Panel Name: VShojo Presents: CDawgVA and Ironmouse In The Flesh!
Panel Description: Monke and Gremlin Q&A. Ironmouse of VShojo, record breaking VTuber on Twitch & CDawgVA of Trash Taste join up on stage to answer your questions and provide a VTuber x Fleshtuber interactive experience.
Date: Sunday, July 3
Time: 10:00 AM
Room: Petree Hall
For information about lining up and room entry, please see the Program Room Policies.
About CDawgVA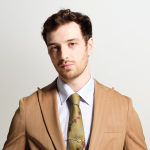 Connor Colquhoun is a Japan-based Welsh online entertainer who is best known for his YouTube videos and Twitch streams as CDawgVA. He will go to great lengths to bring his audience joy, even at the cost of his own dignity. Connor is also a proud member of the Trash Taste Podcast.
About Ironmouse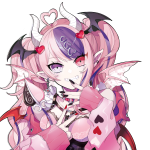 Ironmouse otherwise known as the Demon Queen is one of the top streamers and VTubers on Twitch. She currently holds the record for the most subs of any female streamer on the platform! This chaotic demon has the voice of an angel and loves to bring new friends on her podcast, Speak of the Devil! You can find Ironmouse at twitch.tv/Ironmouse and Twitter @ironmouse
---
Anime Expo 2022  will run from July 1 through July 4 at the Los Angeles Convention Center.
For more information about attending AX, check out our How to Attend guide.