Get hyped for the Thousand-Year Blood War arc with a big BLEACH bash! We'll be making announcements, playing special messages from Japan, unveiling new exclusive content, and more. Bring your best BLEACH outfit for the live cosplay contest! Joining us will be Michelle Ruff (Rukia) and surprise guests.
BLEACH: Thousand-Year Blood War Panel
Time: July 2, Saturday, 6:30 PM
Location: Main Events
Michelle Ruff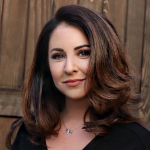 Michelle Ruff is the voice of popular anime characters, including Rukia Kuchiki from Bleach, Sinon from Sword Art Online 2, Yoko Littner from Guren Laggan, Luna from Sailor Moon and Sailor Moon Crystal, as well as many others. You can also hear her in many video game titles, commercials, TV shows and feature films including popular animated features like Angry Birds, Kung Fu Panda, Madagascar, and The Wind Rises. If you listen closely, you can also hear her voice in popular films like Batman v Superman, Fast and the Furious 7, and TV shows like Supernatural, and Supergirl.
Dan Woren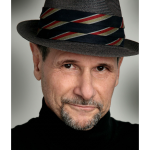 Dan Woren is an American voice actor who is known for providing voices for anime, television, and video games. His best-known role was voicing Roy Fokker in the Robotech series in the 1980s. Other major voice roles include Jagi in Fist of the North Star, Byakuya Kuchiki in Bleach, Yang Newman in Macross Plus, and Caster in Fate/Zero, as well as various roles in popular anime series like Naruto, JoJo's Bizarre Adventure, Samurai Champloo, and more. He has narrated over 60 audiobooks and won awards from AudioFile magazine.
Wally Wingert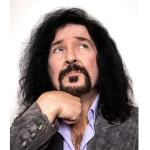 Wally Wingert's voice-work has appeared on anime series like Bleach (Renji Abarai), Naruto (Kaiza), Boruto: Naruto Next Generations (Kinshiki Otsutsuki), Tiger and Bunny (Kotetsu T. Kaburagi), and animated shows like Family Guy, King of the Hill, The Simpsons, Invader Zim, The Garfield Show, Avengers: Earth's Mightiest Heroes, and other movies and videogames. His on-camera TV appearances include Just Shoot Me, The Martin Short Show, The E! True Hollywood Story ,Vicki!, and an appearance on NBC-TV's Saved By The Bell; The New Class as "Daffy" Don Lewis.