Celebrate 35 years of JoJo's Bizarre Adventure at Anime Expo 2022! We'll be joined by Golden Wind actors: Phillip Reich (Giorno), Ray Chase (Bucciarati), and Lizzie Freeman (Trish). Plus Stone Ocean actors: Kira Buckland (Jolyne) and Yong Yea (Pucci). Dress up and enter the live JoJo's Fashion Contest to win great prizes.
JoJo's Bizarre Adventure Anniversary Panel
Time: July 3, Sunday, 11:30 AM
Location: Main Events
Kira Buckland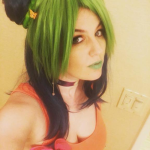 Kira Buckland is most known for JoJo's Bizarre Adventure, Yashahime: Princess Half-Demon, NieR:Automata, Demon Slayer, Fire Emblem Heroes, Street Fighter, Soulcalibur, Edens Zero, Ace Attorney, Re:Zero, Dead or Alive, and many others.
Lizzie Freeman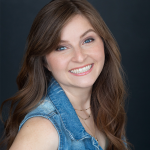 Lizzie is a voice actress, cat enthusiast, and coffee drinker. You can hear her work in a number of titles including JoJo's Bizarre Adventure, Pokémon Masters, Genshin Impact, The Promised Neverland and many more!
Phillip Reich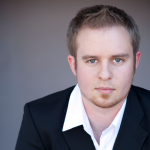 Phillip Reich is a talented voice actor with a long list of credits like Giorno, the main character in JoJo's Bizarre Adventure: Golden Wind, Mitobe in Kuroko's Basketball, Aeon in Record of Grancrest War, and more.
Ray Chase
Ray Chase is best known for his versatility as a voice actor in video games, animation, and feature films. He's played wildly different and iconic roles such as evil Sukuna in Jujutsu Kaisen, mafioso Bruno Bucciarati in JoJo's Bizarre Adventure, and the flamboyant Puri Puri Prisoner in One-Punch Man.
Yong Yea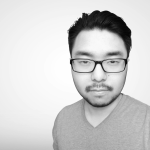 Born to Korean parents and raised in Venezuela before moving to America at the age of 14, Yong Yea grew up with a diverse multicultural background that has colored his identity as a performer.