Celebrate the magic of Sailor Moon and find out what's coming from VIZ Media! Get info about new releases and products from your favorite series like: My Hero Academia, Boruto, Chainsaw Man, and more. We'll be joined by Robbie Daymond (Tuxedo Mask) and Michelle Ruff (Luna) for fun and games!
VIZ Industry Panel
Time: July 2, Saturday, 3:30 PM
Location: Petree Hall
Michelle Ruff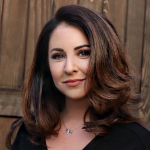 Michelle Ruff is the voice of popular anime characters, including Rukia Kuchiki from Bleach, Sinon from Sword Art Online 2, Yoko Littner from Guren Laggan, Luna from Sailor Moon and Sailor Moon Crystal, as well as many others. You can also hear her in many video game titles, commercials, TV shows and feature films including popular animated features like Angry Birds, Kung Fu Panda, Madagascar, and The Wind Rises. If you listen closely, you can also hear her voice in popular films like Batman v Superman, Fast and the Furious 7, and TV shows like Supernatural, and Supergirl.
Robbie Daymond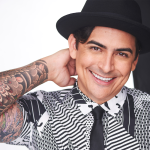 Robbie Daymond is an American voice actor known for playing Tuxedo Mask in Sailor Moon, Mumen Rider in One-Punch Man, Mori Jin in The God of High School, as well as other roles in popular anime series like Naruto, JoJo's Bizarre Adventures and Samurai Champloo. Other major voice roles include Sway-Sway in the Nickelodeon animated show Breadwinners, Jesse Cosay in the second season of Infinity Train, Spider-Man in various Marvel media, Goro Akechi in Persona 5 and the Eighth Brother in the Star Wars animated series Star Wars Rebels and Disney+ miniseries Obi-Wan Kenobi.