Join Good Smile Company as they're Just Chatting with Nyanners & Ironmouse of VShojo in a very special meet & greet event, live at Anime Expo! New, upcoming figures will be announced with special guests, Good Smile Company CEO Takanori Aki and their figure team from Japan, followed by GSC giveaways!
Event Details
Date: Saturday, July 2
Time: 11:30am
Room: Main Events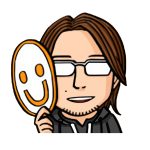 About Takanori Aki
CEO of Good Smile Company. He works with his team of renowned creators from all over the world to bring smiles to fans. Capturing cutting-edge trends, he is constantly engaged in sharing Good Smile Company's creative spirit across the globe.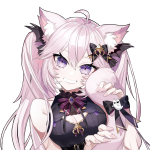 About Nyanners
Nyatasha Nyanners is a pink cat VTuber who is definitely not secretly an eldritch abomination plotting to take over the world. When she isn't causing chaos, she streams on Twitch, makes videos for YouTube, and also has made some original songs. You can find her at twitch.tv/nyanners and on Twitter @nyannyanners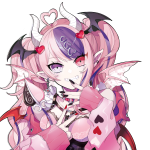 About Ironmouse
Ironmouse otherwise known as the Demon Queen is one of the top streamers and VTubers on Twitch. She currently holds the record for the most subs of any female streamer on the platform! This chaotic demon has the voice of an angel and loves to bring new friends on her podcast, Speak of the Devil! You can find Ironmouse at twitch.tv/Ironmouse and Twitter @ironmouse
---
Anime Expo 2022  will run from July 1 through July 4 at the Los Angeles Convention Center.
For more information about attending AX, check out our How to Attend guide.