It's been a long two years, but Anime Expo is back and we're inviting you to our inaugural Anime Expo Homecoming: City Pop dance! Travel back to the 80's with Japanese City Pop hits! All ages are welcome. Cosplay is encouraged – come in your favorite 80's Homecoming Dance attire, favorite 80's Anime cosplay, or just as you are! It's a time to join in on some fun and get back together with friends we've missed. Get ready to boogie and to cut a rug at The Novo!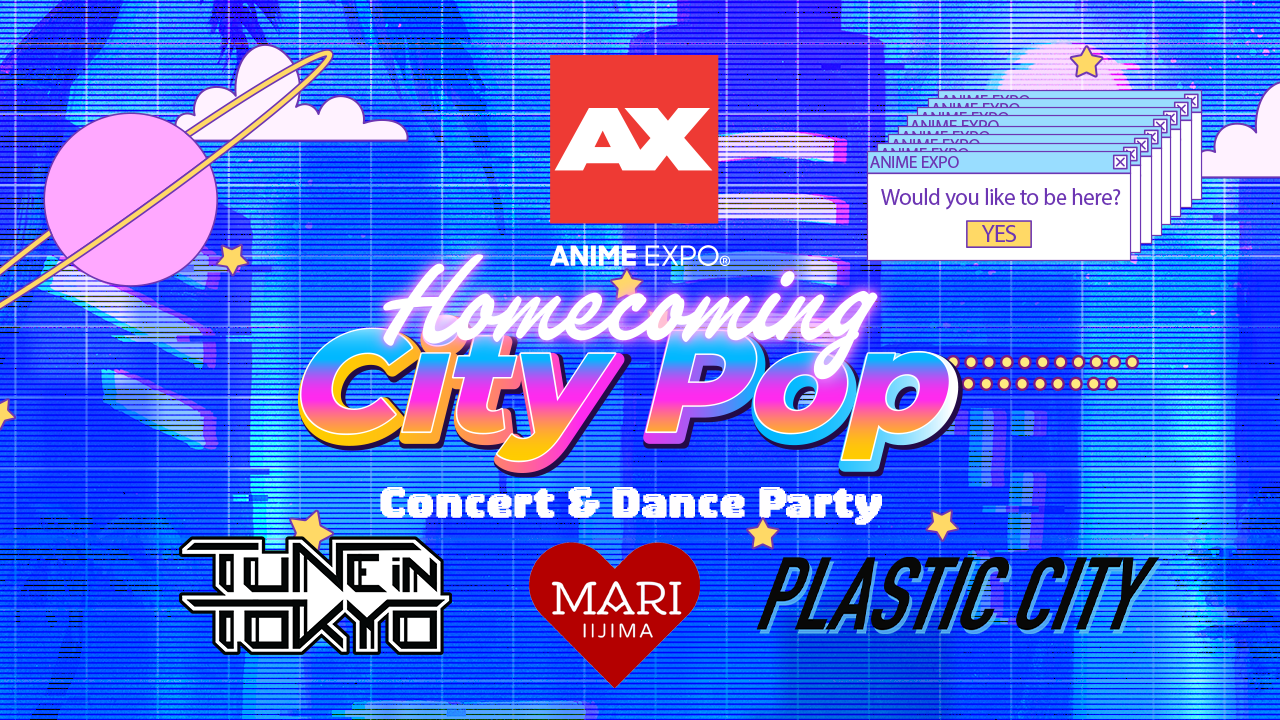 Anime Expo Homecoming: City Pop Concert and Dance Party
Date: Friday, July 1
Event Hours: 8:00 pm – 1:00 am
Location: The Novo
Special Guest Featuring: Mari Iijima
Tickets Launch 6/14 at 12PM PT
PRICE TIERS:
$25  VIP Pit
$20  GA Floor
$15  VIP Balcony
$10  GA Balcony
Quantities are limited so buy now before it sells out!
NOTE:  This is an All Ages event You MUST have a valid Government-issued photo ID showing your date of birth available to present at the door or you will be turned away by the Novo staff.  For admission, you are also required to have both your event ticket as well as a valid Anime Expo badge (all credentials are eligible) to present at the door.
About Mari Iijima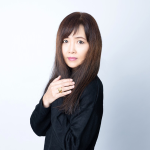 Mari Iijima is an accomplished singer and songwriter who has released numerous top 10 albums through Victor Entertainment Japan and Warner Music Japan. She wrote all of the music and lyrics for her critically acclaimed debut album "Rosé", which was produced by renowned composer Ryuichi Sakamoto. Right after she signed with Victor Entertainment Japan, she was chosen to play the singing heroin "Lynn Minmay" for the animation series and film "Macross". Because of that reason, she is well-known among animation fans all over the world. Mari is very popular among City Pop communities, she is getting some well-deserved new recognition from music fans all over the world. Mari is currently working on her 26th original studio album. On August 6th, 2022, her hit 90s album "My Heart in Red" will be re-released in Japan as a part of the City Pop on Vinyl Project.Her upcoming Tokyo concerts will be held on September 17, 2022.
Links:
https://www.instagram.com/mari_iijima_official
https://www.facebook.com/mariiijima/

PLASTIC CITY
TUNE IN TOKYO is a music collective established in 2008 by DJs and promoters Greg Hignight and Del Martin, with a mission to present pop music from Asia in festivals, conventions and Los Angeles nightlife. This includes PLASTIC CITY, a monthly club event celebrating City Pop and 80s idols from Japan. Their current lineup features DJs from the U.S. and Japan, spinning J-Pop, K-Pop, Indie Rock & Global Pop. 
The DJs for this event will be ShowaPOP, Dave Tada.
About ShowaPOP
Leonardo Flores, aka DJ ShowaPOP, is a Southern California-based all-vinyl DJ, promoter and music writer who specializes in Japanese 1960s-1980s Idol, Anisong, City Pop, Group Sounds and Kayōkyoku. He has been featured at Mod's Mayday (Nagoya, Japan), Super Dimension Convention and currently spins with Tune in Tokyo at Plastic City in downtown Los Angeles. He also hosts the bi-monthly vinyl event Showa Drift.
About Dave Tada
Dave Tada is a Los Angeles-based DJ and fashion/editorial photographer with a background in a variety of genres including City Pop, Deep House, Atmospheric Drum and Bass and Downtempo. He currently spins with Tune in Tokyo at Plastic City in downtown Los Angeles.
Links:
https://www.instagram.com/tuneintokyoevents
https://www.tiktok.com/@tuneintokyoevents