Meet the production team of the animated film Child of Kamiari Month. The film was released last February on Netflix and was met with huge success! "Child of Kamiari Month" has many surprises ready for you at Anime Expo, they are ready to tell you all about this great creative adventure!
Event Details
Date: Friay, July 1
Time: 12:00pm 
Room: Petree Hall
About Toshinari Shinohe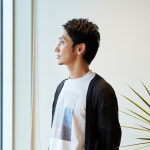 Communication Director and Storyteller, Toshinari SHINOHE is the Author of the animated film Child of Kamiari Month (Kamiarizuki no Kodomo in Japanese), which tells the story of a young girl mysteriously drawn to Izumo, and her journey through Japan as she goes from discoveries to encounters, in search of answers. The film was released on Netflix in February 2022.
Before creating this unique project, he worked for a long time in communication and led many projects around the promotion of animated movies, manga and even theme parks in Japan. He organized the Japanese previews of Godzilla (2014) and Cinderella (2015), created merchandising for Little Prince in Toyota, and collaborated with the city of Kurashiki for the release of the film Hirune Hime, Waking Dreams. He also supervised the start-up TOYOTA ANIME CINEMA FESTIVAL.
About Uko Oshia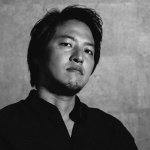 Uko Oshia graduated from Advance Theatre Actor Training Center, and performed in all genres such as Kabuki, Shingeki and small theaters, including performances at Mumeijuku National School, Shochiku Theater and the first play in Japan about the abduction of Japanese citizens by North Korea.
After that, he launched the independent production GUM Co., Ltd of which he is the managing director and president. And, under the name "Uko Oshia", he started to produce commercial films, but not only live action. He also produces animated films, and has worked as a secretary for small-scale works to major works, producing movies including:
Smokin on the moon: 2017 / Producer
Ekimade no michiwo oshiete ("Show me the way to the station"): 2019 / Producer
Kamiarizuki no kodomo (Child of Kamiari Month) (Anime): 2021 / General Producer
Phoenix goes on: 2022 / General Producer
---
Anime Expo 2022  will run from July 1 through July 4 at the Los Angeles Convention Center.
For more information about attending AX, check out our How to Attend guide.