Vash is back! Join Crunchyroll in welcoming Japanese staff, including Yasuhiro Nightow (the author), Kouji Tajima (concept artist), Kiyotaka Waki (producer, Orange), Yoshihiro Watanabe (producer, Orange), and Katsuhiro Takei (producer, Toho), for an exciting new announcement regarding the future of Trigun! With first hand insights and the world premiere of a special secret sneak peek, this bounty will be out of this world!
Event Details
Date: Saturday, July 2
Time: 8:00pm
Room: JW Marriott Platinum Ballroom
About Yasuhiro Nightow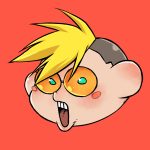 Born April 8th, 1967, in Yokohama, Kanagawa Prefecture. His representative works include 'TRIGUN' (1995), 'TRIGUN MAXIMUM' (1997), 'Blood Blockade Battlefront' (2009), 'SAMURAI SPIRITS' (the comic book adaptation in 2013), and 'GUNGRAVE' (the author and the character designer of the video game series since 2002). Nightow is also the presiding official of the toy manufacturing brand 'TOY TRIBE.'
About Kouji Tajima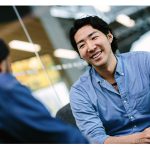 Born in Tokyo. Concept artist currently residing in Vancouver. Tajima works on concept design and illustration for various media, mainly films. Winner of the Grand Prize in the 3DCG AWARDS 2010 while a student and the WIRED Audi INNOVATION AWARD in 2017. He was selected as one of the 30 under 30 Asia by Forbes in 2018. His representative works include 'Miss Peregrine's Home for Peculiar Children' (2016), 'Fantastic Beasts and Where to Find Them' (2016), 'Blade Runner 2049' (2017), 'Venom' (2018), 'Terminator: Dark Fate' (2019), 'The Witcher' series (2019), and many others.
About Kiyotaka Waki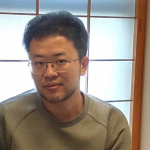 In 2007, Waki joined the animation studio Madhouse. After working with producer Yuichiro Saito at Madhouse, in 2011 he joined Mamoru Hosoda's Studio Chizu as one of the founding members. At Studio Chizu, Waki was involved with projects such as 'Wolf Children' (2012), 'Boy and The Beast' (2015).
In 2016, Waki joined the animation studio Orange and worked on 'Land of the Lustrous' (2017) as Producer and since then as Chief Producer he produced 'BEASTERS' (2019) and 'Godzilla S.P' (2020). Waki is producing the upcoming 'TRIGUN STAMPEDE' (2023) for Orange.
About Katsuhiro Takei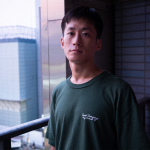 Takei joined Toho in 2009, and has been involved in animation production since 2013. His major producing titles include 'Himouto! Umaru-chan' (2015), 'Little Witch Academia' (2017), 'Land of the Lustrous' (2017), 'HELLO WORLD' (2019), 'BNA: Brand New Animal' (2020), 'TRIGUN STAMPEDE' (2023), and 'BLUE GIANT' (2023), among others.