Remember to follow these guidelines when attending the Ticketed Events for The Novo!
You MUST have a valid Government-issued photo ID showing your date of birth available to present at the door or you will be turned away by the Novo staff.
 For admission, you are also required to have both your event ticket as well as a valid Anime Expo badge (all credentials are eligible) to present at the door.
Doors open 60 minutes before the start of the event.  Once doors close, no refunds for late arrival or missed show.
All ticket sales and distribution is handled by AX Event Ticketing.
For inquiries about the event, tickets or ADA information, email:  Events@anime-expo.org.
Please check the Novo FAQ for any additional restrictions for their venue.
All sales are final.  No refunds or exchanges.
Here are the Ticketed Events happening at The Novo during Anime Expo 2022!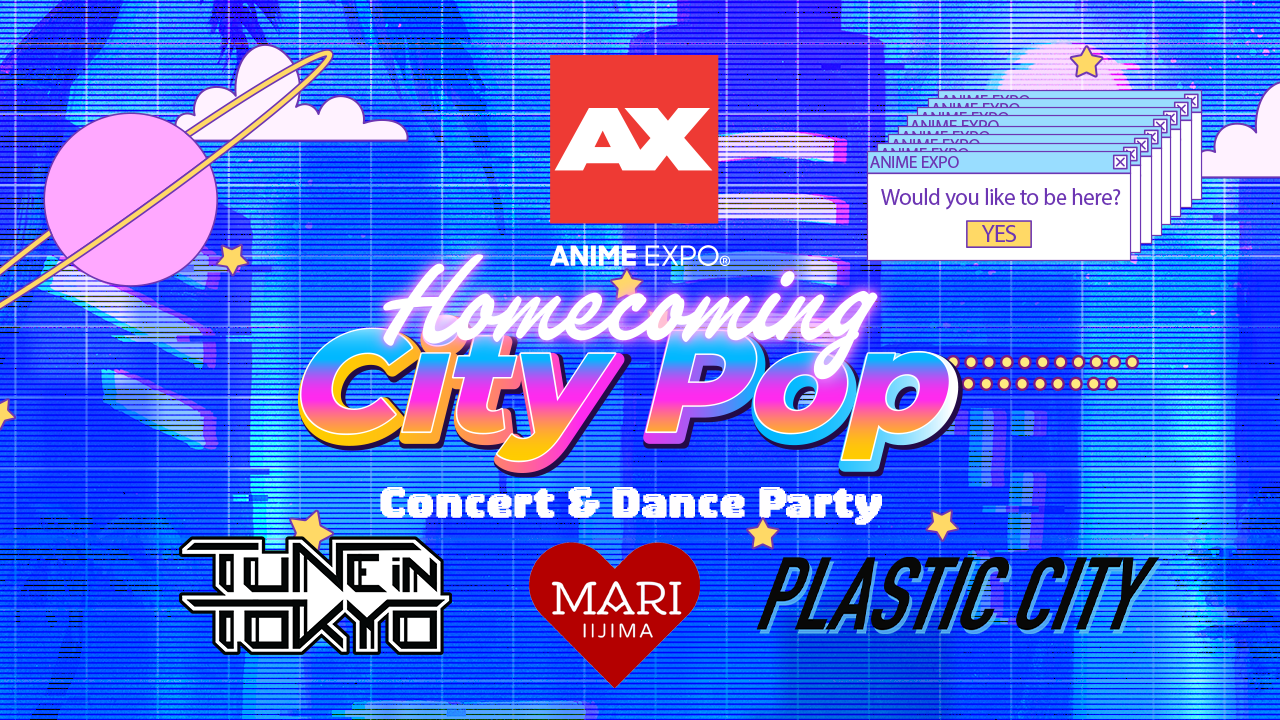 Anime Expo Homecoming: City Pop Concert and Dance Party
Date: Friday, July 1
Event Hours: 8:00 pm – 1:00 am
Special Guest Featuring: Mari Iijima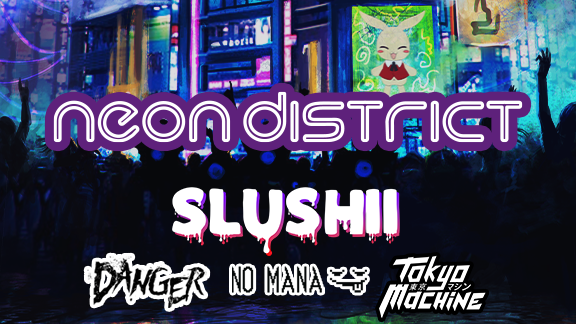 Neon District
Date: Sunday, July 3
Event Hours: 8:00 pm – 1:00 am
Headliner: Slushii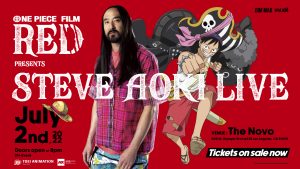 One Piece Film RED Presents Steve Aoki Live
Date: Saturday, July 2
Event Hours: 9:00 pm – 2:00 am
SOLD OUT