We are excited to welcome Aicosu, Jahara Jayde, NipahDUBS, UbersCosplay, and VEGA Cosplay to Anime Expo 2023 as Cosplay Senpai!
Our Cosplay Senpai Program, created in 2014, handpicks Cosplayers who have shown community support and outreach through positivity both at con and in the online world. They are invited to come and promote fun, passion, and acceptance within the cosplay community through panels and discussions. The Cosplay Senpai are always open to answering questions, giving advice, and talking with attendees; they can be found in the Entertainment Hall, beside the Cosplay Photo Sets.
Anime Expo advocates the idea that cosplay is for everyone – no matter what size, gender, age, religion, shape, color, or even species. Cosplay is all about having fun! The Cosplay Senpai help support our mission to promote the message that anyone and everyone can cosplay.
About Aicosu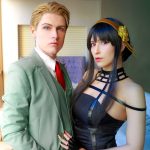 Known as Open-Book cosplayers, Darling and Sylar (or The Santa Marias if you're fancy) have been cosplaying since 2009. They've been to over 100 conventions and have over 200 costumes. After meeting at a now-defunct convention, they formed Aicosu, working to make cosplay accepting and accessible for everyone!
About Jahara Jayde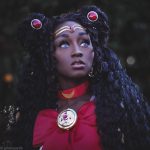 Jahara is a lifelong entertainer and US-based creator with a deep love for video games, anime, fantasy, cosplay, and her family. She enjoys streaming games that tell in-depth stories, and sharing her candid experience with her viewers through both the sad and happy tears.
Known as one of the most prolific cosplayers in the anime and gaming community, Jahara has cosplayed all nine Sailor Scouts, nine versions of Princess Zelda, and a large array of Final Fantasy characters! Jahara strives to bring more representation for PoC fans and creators in gaming, fantasy, and cosplay.
About NipahDUBS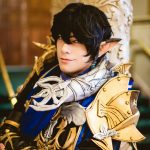 Nipah is an award-winning Illinois based Cosplayer known well for his Square-Enix cosplays and has been working with his craft for over ten years. From advanced wig-styling, and sewing to armor construction, Nipah loves to learn and widen his horizon on all aspects of crafting. Currently with over one hundred different cosplays completed, from original designs to reproductions. With his warm charisma and love for the craft he hopes that he can continue to share his love for cosplay with others while helping them enter this wonderful crazy world, assisting and helping those along the way.
About UbersCosplay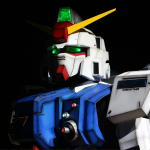 With over a decade of experience and a myriad of awards, UbersCosplay is a respected and internationally awarded cosplayer, prop builder, and mecha enthusiast.
While specializing in mecha cosplay, they are not one to sacrifice detail and cleanliness for the sake of size. Their skill and talent has paved the path to appear in shows across the nation, over borders, and overseas. From New York to California to Mexico to Switzerland, UbersCosplay has been a guest, a judge, a panelist, and of course a contestant. The best advice they can offer is to never hesitate and dive right into your craft.
About VEGA Cosplay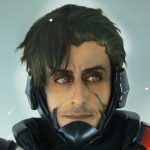 Vega has organized and judged a variety of the cosplay competitions in the region for the past few years such as KSA anime Expo, Saudi comic con, World Cosplay Summit KSA and more, With his experience in crafting with a variety materials has won many cosplay competitions. He is the 1st place winner of the LOL international cosplay competition. and he was the representative of the UAE 2017 & Saudi Arabia 2019 teams in the World Cosplay Summit (Japan). Now he is the organizer of the WCS in Saudi Arabia. Vega successfully established Vega entertainment, the first cosplay related company in the Middle East & Arab world. He collaborated with big gaming companies such as Bethesda, Bandai Namco, CD projekt red and Gearbox Software.
---
Anime Expo 2023  will run from July 1 through July 4 at the Los Angeles Convention Center.
For more information about attending AX, check out our How to Attend guide.