Anime Expo 2023 turns up the heat with AX SUMMER FEST, a musical spectacle headlined by acclaimed Japanese rock bands Cö shu Nie ( Jujutsu Kaisen; Tokyo Ghoul) and mili ( Ghost in the Shell: SAC_2045; Goblin Slayer)! Also featuring Japanese musical guests Yameii Online, Mii, and Mirei! Don't miss all the festivities kicking off live at The Novo!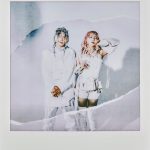 About Cö shu Nie
Cö shu Nie is an experimental band from Japan. Shifting the paradigm of genres, they transcend boundaries with delicate chaos. With an arc that enhances rock, electronica, soul, R&B, and emo, the shouts and the whispers coming from despair embraces the listener's emptiness, staying present in their desolation.
Their 2018 ground-breaking major debut single "asphyxia" was the opening theme for the anime "Tokyo Ghoul: re". Since then, they have proven themselves as one of the most prominent figures by writing and performing the ending theme for animes like "The Promised Neverland", "Psycho-Pass 3", "Jujutsu Kaisen", "Code Geass", and etc.
"asphyxia" – "Tokyo Ghoul: re" Opening theme
"Sakura Burst" – "Code Geass: Lelouch of the Rebellion" Ending theme
"give it back" – "Jujutsu Kaisen" Ending theme
"Zettai Zetsumei" – "The Promised Neverland" Ending theme
"Bullet" – "Psycho-Pass 3" Ending Theme
"Red Strand" – "Psycho-Pass 3: First Inspector" Ending Theme
About Mili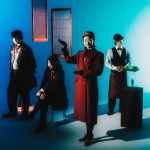 Known for their work in Goblin Slayer, Limbus Company, Library of Ruina, ENDER LILIES, Deemo, and more, Mili's songs span various genres while maintaining superb quality. They handle all aspects of their production, from music to visual art, merchandise, management, and business, and are recognized as a unique presence both domestically and internationally.
In 2023, Mili will tour Poland, the US, and China, celebrating their 11th year since formation. They are also producing many songs for anime, game, and IT companies in Japan, Korea, China, Canada, and Poland.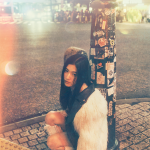 About MIREI
MIREI is the alluring and dauntless voice from Japan using modern pop bangers to call attention to what you may have never known if you were not living in Tokyo. At 24 years old, her English-language debut Take Me Away (released on January 31, 2020 via The Orchard / Cool Japan Music) garnered massive support from fans and media around the world including Teen Vogue who raved about her style and approach.
In Japan, MIREI is known as Touyama Mirei (當山みれい), and has been a prominent figure in the music industry, releasing a series of chart-topping hits through Sony Music since 2014. Her Japanese-language tracks have garnered more than 330 million streams domestically and an impressive 730 million streams worldwide, giving her the title of "songstress of streaming". After great anticipation, "Lonely In Tokyo", the smash hit from her International debut album, Take Me Away is finally available to fans in Japan after a three year wait since its original release. The new EP includes a Japanese version of the track and a new Phonk House Remix featuring BENXNI of STARKIDS, Tokyo's hottest underground squad that's famous for its cutting edge sound.
"Lonely In Tokyo" spotlights the dark realities of the Japanese idol industry, with it luring innocent dreams and aspirations whilst creating lost, lonely souls. MIREI first began writing the songs in English 5 years ago, and recorded the tracks with friends in Brooklyn, NY as a way to explore more potentials for her voice and expand from her artist career. After its release (excluding Japan), countless listeners resonated with her view and experience of loneliness and isolation, garnering her a strong, dedicated fanbase all over the world. "Since I released Lonely In Tokyo at the beginning of 2020, the world has changed so drastically," MIREI explains, "The more we got cut off, the bigger the gaps between people and loneliness got. Money, body, fame, love… in every city, every generation, in every language, we're all living, striving for our future and dreams alone. This is what I see in my city right now; it's definitely "Lonely In Tokyo" at Tokyo," describing the updated views in her new Japanese version. The track helps listeners of all ages feel more at comfort at their loneliness and struggle with human interaction by realizing they are not actually 'alone', as MIREI gives them inspiration and courage to face solitude and yourself. Check
Lonely In Tokyo EP (JPN) orcd.co/lonelyintokyoepjpn
Lonely In Tokyo Official Music Video https://youtu.be/DIZcqNTCKnQ
Lonely In Tokyo (Japanese Version) Official Music Video https://youtu.be/MMCODoZ2fH8
Official Site (ENG): https://mireinyc.com/
Official Site (JPN) : https://touyamamirei.com/
YouTube Channel : https://www.youtube.com/channel/UCLMYRi83dsYs83prGn0tByw
Instagram (ENG): https://www.instagram.com/mireinyc/
Instagram (JPN) : https://www.instagram.com/touyamamirei/?hl=ja
TikTok (ENG): https://www.tiktok.com/@mireinyc
TikTok (JPN) : https://www.tiktok.com/@touyamamirei?lang=ja
Twitter (JPN) : https://twitter.com/teammirei
About Mii
Mii is a Japanese R&B singer-songwriter from Osaka, Japan. Originally a member of the idol group, Dancing Dolls, she began her solo career in 2018 with the release of her debut single, "What You Say", produced by Shota Shimizu, followed by multiple releases, including the song, "YOUTH", which was selected into the official H&M store playlist. Aside from music, she launched the apparel brand "The ROYAL96" in 2021 and is a co-host of the rap battle TV program, "Gekitou! Rappu Koshien". Mii's fashion, authentic lyrics, and music stylings are a reflection of today's Japanese girls' youth culture.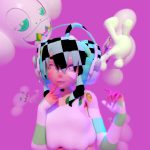 About Yameii Online
Together, Atlanta-based visual artist Oseanworld and music producer Deko created Yameii, a virtual character with her own personality and music career.
Yameii was initially conceptualized as the hero in the OSEANWORLD anime, available to watch on YouTube. Osean intended for her to be a singer, but once he and Deko teamed up, her music evolved and took on a more rap-influenced form. Inspired by Japanese vocaloid characters such as Hatsune Miku and the duo's Atlanta roots, they developed and refined her iconic hyper-pop sound, blending pop, electronic sounds, and rap in a way that appeals to both a Western and Eastern audience. The duo have since worked together on building Yameii's brand across music, visuals, & merchandising.
About Welksie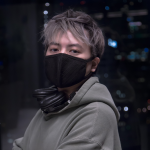 Based out of Los Angeles, California, Welksie is a producer/DJ passionate about integrating an emotional J-Pop-inspired sound into western EDM. With live sets built around storytelling, feelings, and technical musicality, Welksie weaves together traditionally divergent genres to bridge gaps between cultures and people alike.
Welksie has shared stages with established performers such as Diana Garnet, Mii, Isiliel, and Haruko Momoi–as well as performing at premiere events including Anime Expo and Fanime.
Welksie is also residing producer/DJ of the music project Astellium.