We are excited to welcome Frank Ippolito, Hokuto Konishi, and Reika as our 2023 AX Masquerade & World Cosplay Summit USA Finals Judges!
As our cosplay competitions grow, AX is increasing its commitment to showcasing cosplay judges who have international cosplay and judging experience and can share their unique perspectives with competitors and attendees alike.
Meet the Judges:
About Frank Ippolito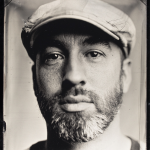 Frank Ippolito has worked in the film industry for over 20 years, and owns Thingergy (THING-err-G), one of the premiere union prop and specialty costume shops in LA, contributing to Film and Tv shows like The Mandalorian, Kenobi, Umbrella Academy, Bullet Train, Black Adam, Dungeons and Dragons, Ghostbusters Afterlife, and many more! He also built and played everyone's favorite sweater-wearing Mon Calamari on the second season of The Mandalorian.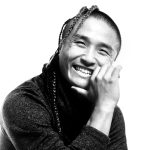 About Hokuto Konishi
An Emmy award winner for outstanding choreography, Adweek Top 100 creatives in 2022, he creates exceptional visual stories to evoke powerful emotions through the beauty of visual art.
Hok is a professional Director & movement designer based in Los Angeles. Combining all of his background in choreography & visual arts, he prides to continue pushing the limits of creativity.
He has a wide range of achievements from starting his career in the Hollywood entertainment business. His first boost to fame was on FOX's "So You Think You Can Dance" where his piece "The Flower & The Hummingbird" won an Emmy the following year. After a nation-wide tour with the show, he then competed on MTV's "America's Best Dance Crew" with Quest Crew, a Dance troupe that he co-founded with Ryanimay Conferido. Successfully becoming Champions of the season, he went on a world wide tour with the crew. After making guest appearances on music videos & huge stadium shows with world renown artists such as Usher, Chris Brown, Snoop Dogg, Nikki Minaj, he choreographed for the pop duo LMFAO's "Party Rock Anthem" which then became a world wide phenomenon. After the Viral video, he continued to choreograph for all of their following videos as well as Directing/choreographing their world tour. The choreography became so popular that Madonna decided to have a section dancing it during her Super Bowl performance. MTV came back with one final season of ABDC where they brought back all of the past champions, in which Quest Crew successfully takes home the champion trophy yet again.
After the years of dancing, he elevates his creativity beyond just choreography and more into the video directing world.
On a constant mission to push the boundaries of human perception & to discover new expressions of beauty, he has worked with the world's top talents in the entertainment industry.
Traveling to over 50 countries, he continues to work with some of the world's top brands.
From NIKE to Meta, Disney to Adobe. Over the recent years, Hok has worked with the world's top leading brands both domestically and internationally. Bringing his unique perspective through ideas & movement, he focuses on the brand's message with the power of visual story telling. cosplays!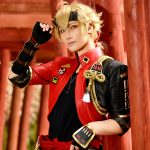 About Reika
REIKA is a Japanese Cosplayer based in Tokyo.
Until now she has been invited to events in over 50 countries in Asia, Europe, Africa, the United States and South America.
With over 600 self-made costumes she likes to share her experience with others in workshops about wig setting, Cosplay make-up and Costume crafting.
She also judged several Cosplay competitions.
She produces official costumes for companies and participates in stage events as a Cosplayer.
---
Anime Expo 2023  will run from July 1 through July 4 at the Los Angeles Convention Center.
For more information about attending AX, check out our How to Attend guide.