Meet AX 2023 Guest of Honor Kafka Asagiri, creator of Bungo Stray Dogs, one of the most iconic manga and anime properties of the past decade. Witness him delve into his background as a storyteller and discuss the creation of Bungo Stray Dogs in an insightful conversation!
Event Details:
Title: Meet Kafka Asagiri—Creator of Bungo Stray Dogs
Date: July 1st
Time: 11:00 AM
Location: JW-Platinum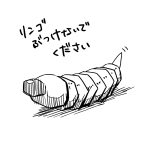 About Kafka Asagiri
Kafka Asagiri is a manga author and novelist who made his debut as a manga author with Bungo Stray Dogs, which began serialization in "Young Ace" in December 2012. The innovative setting, in which characters modeled on real-life literary giants fight with special powers, was much talked about, and the series grew to become very popular, spawning anime, stage, and film adaptations, as well as his own novel version. His other works include Ayane Shinomiya Never Makes an Error and Guilty Children.
If you're interested in attending Anime Expo 2023 and seeing this Guests of Honor, be sure to grab your badge now!
We look forward to seeing all of you in-person at the Los Angeles Convention Center this July!
---
Anime Expo 2023  will run from July 1 through July 4 at the Los Angeles Convention Center.
For more information about attending AX, check out our How to Attend guide.