We welcome Masahiko Minami and Toshihiro Kawamoto as AX 2023 Guests of Honors! Masahiko Minami is the President and Producer of BONES INC, Toshihiro Kawamoto is the Director of BONES INC.
About Masahiko Minami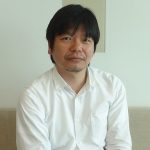 Masahiko Minami started at Sunrise as a production coordinator, producing notable works like "The Vision of Escaflowne" and "Cowboy Bebop." In 1998, he co-founded the animation studio BONES with animators Hiroshi Ousaka and Toshihiro Kawamoto. Their focus was on creating works that prioritized the movement and animation of characters. BONES titles include: "Cowboy Bebop: Knockin' on Heaven's Door," "Fullmetal Alchemist," "Eureka Seven," "Space Dandy," "Bungo Stray Dogs," and "My Hero Academia." Their next project is the sci-fi/action original series "Metallic Rouge."
About Toshihiro Kawamoto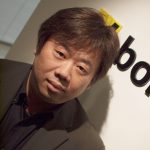 Animator, Character Designer. Born July 15th. After working as a salaryman for a year, he attended Tokyo Designer Gakuin. He began his career as an animator in the group Donguri and later became a freelancer. He gained his first experience in character design with "Mobile Suit Gundam 0083: Stardust Memory". Notable works include "Golden Boy", "Mobile Suit Gundam: The 08th MS Team", "Cowboy Bebop", "Wolf's Rain", "Ghost Slayers Ayashi", "Towa no Quon", "Noragami", and "Blood Blockade Battlefront" (Character Design, Animation Director). He is currently a director at BONES Co., Ltd.
If you're interested in attending Anime Expo 2023 and seeing these Guests of Honor, be sure to grab your badge now!
We look forward to seeing all of you in-person at the Los Angeles Convention Center this July!
---
Anime Expo 2023  will run from July 1 through July 4 at the Los Angeles Convention Center.
For more information about attending AX, check out our How to Attend guide.