We are excited to announce President of Bukkoro YOKO TARO, versatile creator and composer Jin, Director Hiroyuki Seshita, and mangaka of "Soul Eater" and "Fire Force" Atsushi Ohkubo as AX 2023 Guests of Honor!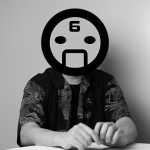 About YOKO TARO
"KamiErabi GOD.app" Original Work: YOKO TARO
President of Bukkoro, game creator, manga author, and playwright. In a nutshell, he is a parasite in the entertainment industry. His representative works are the "Drakengard" series and the "NieR" series.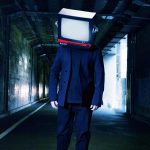 About Jin
Jin is a versatile artist and creator, working as a composer, lyricist, novelist, and scriptwriter. With skilled melody sense, his nostalgic lyrics infused with unique worldviews and stories have garnered significant acclaim, particularly among younger audiences. In addition to music, Jin engages in diverse activities such as writing scripts for manga adaptations and anime. In recent years, he has expanded his reach by providing songs to various emerging artists like VTubers and singers, broadening the scope of their creative endeavors.
About Hiroyuki Seshita
Hiroyuki Seshita joined LINKS in 1989, where he worked on CG/VFX projects in various fields including theatrical movies, TV commercials, and games. In 1997, he moved to SQUARE USA and participated in the production of the movie "Final Fantasy : The Spirits Within" (2001). Since then, he has directed many CG animation films including "Knights of Sidonia," "Ajin," "BLAME!," "GODZILLA: Monster Planet," "Lupin III vs. Cat's Eye," His latest film "GAMERA -Rebirth-" is scheduled to be released on Netflix in 2023.
About Atsushi Ohkubo
Atsushi Ohkubo is a manga artist and illustrator who won the 3rd Enix 21st Century Manga Grand Prize in 2001 for his debut work "B. Ichi." In 2004, his manga "Soul Eater" was serialized in the same magazine, becoming a long-running hit that was adapted into an animated TV series. In 2015, his hit "Fire Force" was serialized in "Weekly Shonen Magazine" and was adapted into a TV anime in 2019 and 2020.
He will be the character designer for "KamiErabi GOD.app," which is scheduled to begin airing in October 2023.
If you're interested in attending Anime Expo 2023 and seeing these Guests of Honor, be sure to grab your badge now!
We look forward to seeing all of you in-person at the Los Angeles Convention Center this July!
---
Anime Expo 2023  will run from July 1 through July 4 at the Los Angeles Convention Center.
For more information about attending AX, check out our How to Attend guide.