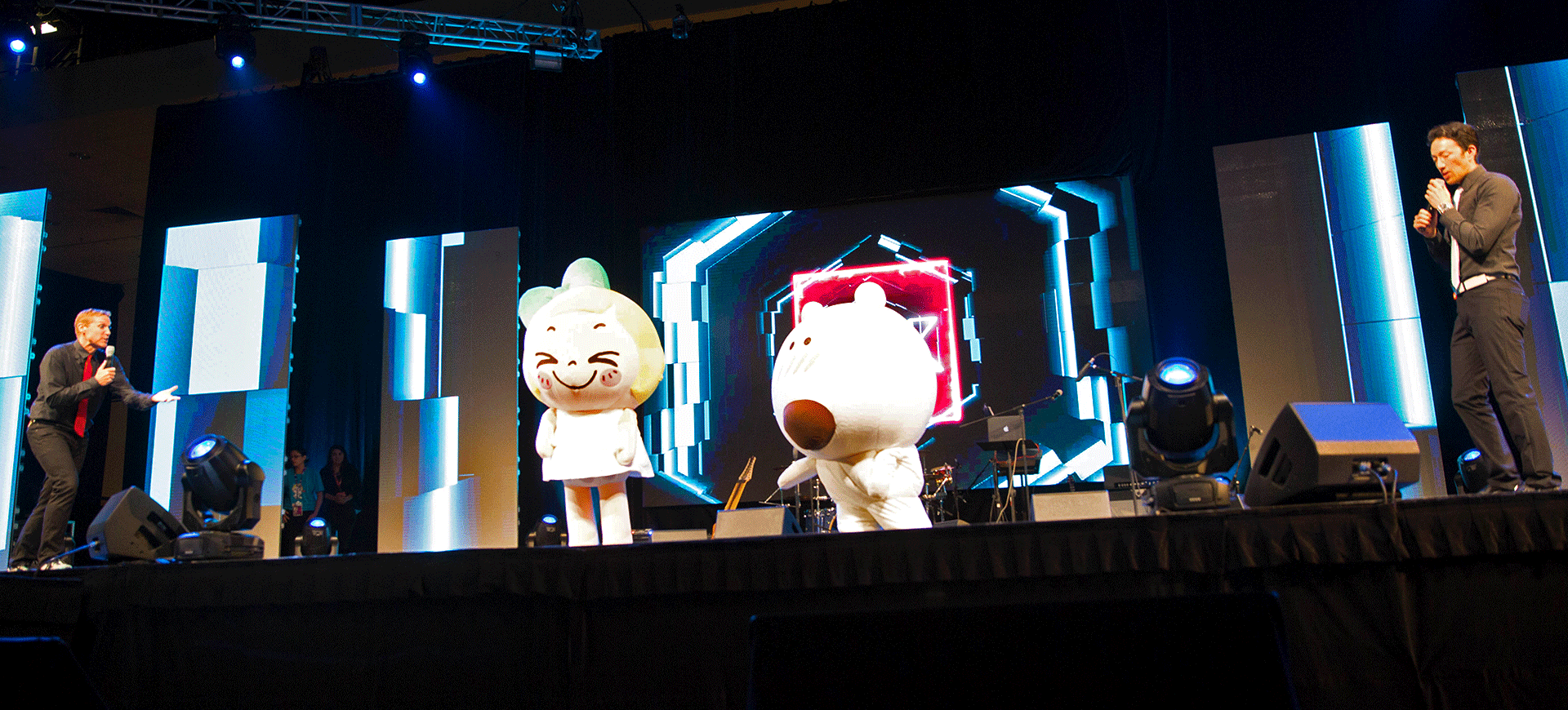 Welcome Ceremony (Day 1)
After waiting an entire year for Anime Expo, our hosts reunite with attendees to introduce guests, present exclusive music performances, and give a taste of the interactive experiences you can only get at Anime Expo. Our hosts will take attendees behind-the-scenes, sharing a variety of stories highlighting the many AX experiences.
Previous Welcome Ceremonies have featured performances from guests such as Lia, Maidreamin', Jennifer Cihi, and more.
Closing Ceremony (Day 4)
After an exhausting weekend of running around the con, the Closing Ceremony is the very last event at Anime Expo. It's a heartwarming, yet bittersweet time, where we breathe a collective sigh of relief that AX is over and we can go home and rest, but then we have to make our final goodbyes and wait a whole year for AX to return.