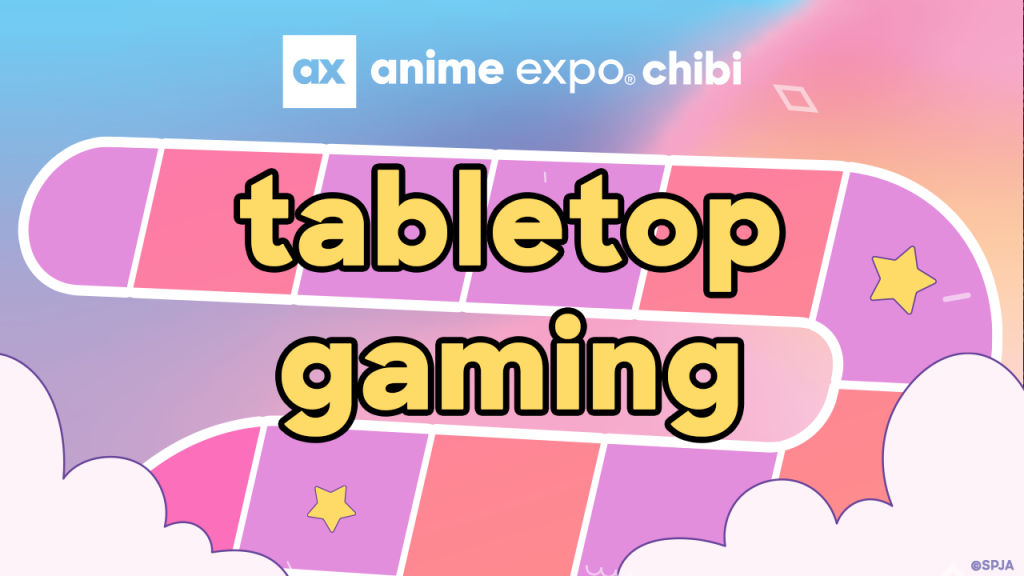 Tabletop Gaming
Location: Room 200
Saturday: 10:00 AM - 8:00 PM
Sunday: 10:00 AM - 6:00 PM
Ready to learn a new game or indulge in one you have already mastered? Stop by the tabletop area and play with friends or make news ones when you connect with other attendees during a compelling board game adventure or spirited card game. Everyone is welcome – novices to strategic enthusiasts – we love when our community gathers around a table to create lasting memories. Tabletop offers a wide variety of board games and card games from our extensive library for you to choose from.
Digimon Tournaments-
Saturday - 12 PM: Learn to Play Tournament (16 players)
Sunday - 12 PM: Constructed Tournament (16 players)
All official rules and banlists will be enforced on Sundays Tournament in accordance with official Bandai Tournament rules, and will be best of 1 game per round due to time limitations. Registration for tournaments will begin as soon as the convention begins, and will be first come first served until all slots are filled.
---

Retro Gaming
Location: Room 100
Saturday: 10:00 AM - 8:00 PM
Sunday: 10:00 AM - 6:00 PM
Visit the Retro Gaming room to play on some of the best retro consoles - the NES, N64, and GameCube! Both single player and multi player games available.
Calling all kids from the 80s, 90s, and 2000s - Jump back in time and enjoy some of your favorite childhood gaming consoles at anime expo chibi's retro gaming room. Bring your friends for a classic duel or try your hand at some of the most influential games in gaming history. Single player and multiplayer games available. We're bringing back some of the best consoles NES, N64, and GameCube.
---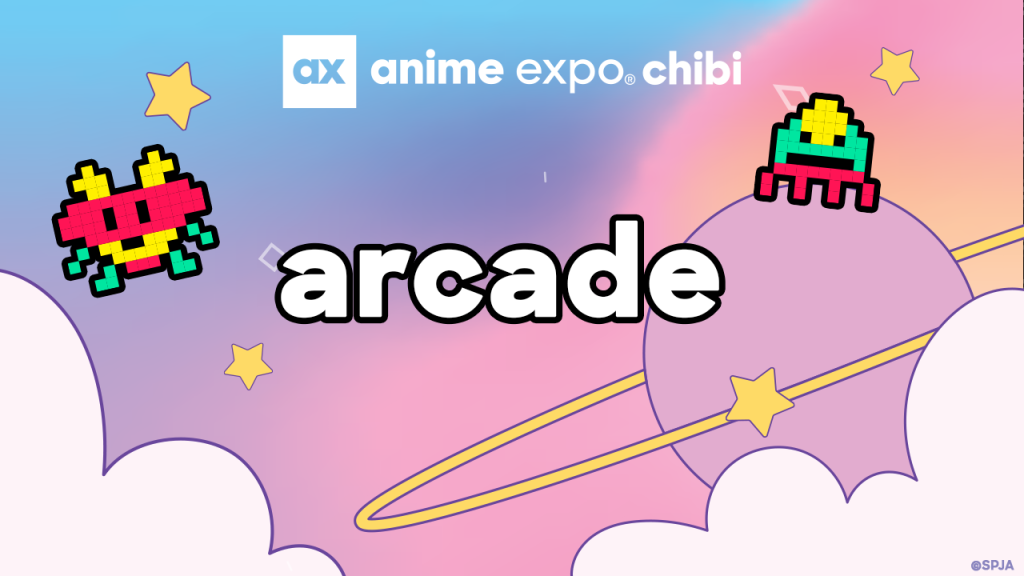 Arcade
Location: Room 103
Saturday: 10:00 AM - 8:00 PM
Sunday: 10:00 AM - 6:00 PM
The fun begins here. Free-to-play arcades for all attendees including classics like Pacman, Galaga, and Centipede!