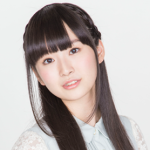 Yumiri Hanamori is a voice actress and a high school student from Japan. Her nickname is Hana-bei. Her credits include Sachiko Umemoto in Ace of the Diamond, Chiaya Misono in The Rolling Girls, and Uri-tan in Etotama. She is known for her singing talent and sang character songs for The Rolling Girls and Etotama. She has also done voice work in games such as Gin Minowa in Yuki Yuna is a Hero, Amu in Rebellion Blade and Popo in Crusaders' Quest. She appears in various media, including as a radio personality. You should not miss this talented new face!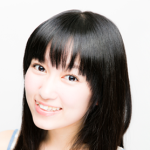 Tomoyo Kurosawa is one of the most successful young voice actresses today. Having studied acting from a young age and starring in television dramas, commercials, and plays as a child, she made her voice acting debut in 2010 as Natsuki Koyama in the anime movie Welcome to THE SPACE SHOW. Tomoyo Kurosawa also played Otome Arisugawa in Aikatsu!, voiced Miria Akagi in The IDOL M@STER Cinderella Girls, Itsuki Inubozaki in Yuki Yuna is a Hero and Kumiko Oumae, main character in Kyoto Animation's most recent work Sound! Euphonium.
Both Kurosawa and Hanamori will be participating in panels and autograph sessions throughout the weekend.
The largest anime convention in North America, Anime Expo will take place July 2-5, 2015 at the Los Angeles Convention Center. Be sure to secure your badge today!