We are excited to announce the two new additions to the Guest of Honor lineup at Anime Expo 2015:
Japan's hottest entertainment export, WaggakiBand and the latest VOCALOID sensation, IA. They will perform as part of the "Anime Expo presents Cool Japan Festival" on Saturday, July 4th at Club Nokia L.A. LIVE.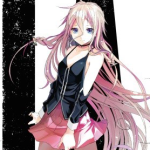 IA is a virtual artist brought to life as part of the VOCALOID3. 「IA -ARIA ON THE PLANETES-」and「IA ROCKS」are both ranked #1 on Amazon Japan Music Software chart. IA-related videos have collectively garnered more than 100 million views.
She started her artist career by embarking on a live tour in 2012, followed by a dance music collaboration with the game, "GROOVE COASTER", as well as collaborations with several fashion brands. IA is also the featured singer of KAGEROU PROJECT by the multi-talented JIN and also included in Evangelion final chapter comics CD. Since 2013, IA has reached out to her international audience by doing live shows in France and Taiwan as well as the string of successful concert movie screenings in New York, Seattle, San Francisco, and Los Angeles.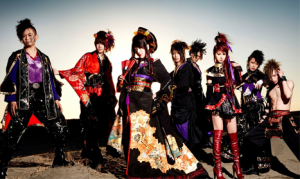 WagakkiBand is the "New Wave of Rock Entertainment" that fuses shigin (poetry recitation, one of Japanese traditional performing arts), wagakki (traditional Japanese musical instruments), and rock music. They are already recognized by many US fans from their YouTube smash hit, "Senbonzakura" which has over 20 million views. Their latest single, "Ikusa/Nadeshiko Sakura" is the theme song for the anime adaptation of Koei's "Samurai Warriors."
Ticket prices will start at $50 and will become available today, May 30th via the Anime Expo website: Anime-Expo.org
Premier Fans who wish to apply their included ticket to this event can make their request here. Please note that Premier Fans who request General Admission (Floor/Balcony) tickets will be allowed early access with Pit ticketholders. Premier Fans who wish to secure a VIP package will receive a discounted rate of $15. VIP Packages are sold out, thank you!
Click here to Buy your ticket today!
Don't forget to secure your badge for Anime Expo 2015~!
FOR QUESTIONS REGARDING THESE ARTISTS:  info@cooljapanmusic.com
WAGAKKIBAND OFFICIAL PAGE: http://wagakkiband.jp/
WAGAKKIBAND OFFICIAL FACEBOOK PAGE: https://www.facebook.com/WagakkiBand
IA OFFICIAL WEBSITE: http://1stplace.co.jp/artist/ia
IA FACEBOOK WORLD PAGE: https://www.facebook.com/IA.WORLD.PAGE
TOKYO OTAKU MODE FANPAGE: http://otakumode.com/IA/