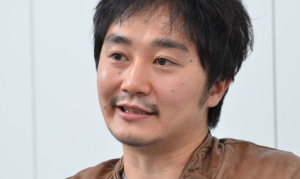 We're excited to welcome Kazutaka Kodaka to Anime Expo this year! Kazutaka Kodaka is a writer/director at Spike Chunsoft. He served as writer and lead designer on the Danganronpa series, and as writer and director on the Zettai Zetsubou Shoujo spin-off game. He is also involved with assorted novel- and manga-scriptwriting projects.
Kodaka-san will be participating in a Q&A panel as well as autograph sessions throughout the weekend.
Check out our schedule for more information.
If you haven't done so yet, be sure to secure your Anime Expo badge today~!