Keiji Inafune and Eiko Tanaka will have a present a panel together in which they discuss anime and video games, plus they may have a special surprise for attendees. Both Inafune and Tanaka will have autograph session throughout the weekend.
If you haven't done so yet, be sure to secure your badges for Anime Expo 2015 today~!
Read more about Keiji Inafune and Eiko Tanaka below: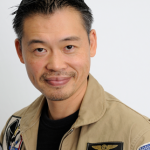 Keiji Inafune – comcept, Inc. CEO/"Conceptor"
Keiji Inafune is considered by many to be one of the world's leading authorities on video game concept development and design. He has been named one of the top 10 game creators in the world by Gametrailers.com and has authored several books. Inafune was employed at CAPCOM for 23 years where he was the former Global Head of Production and Head of Research & Development Division. Inafune's games generated large sales for CAPCOM over the years and included such blockbuster hit series as Mega Man, Resident Evil,Onimusha , Street Fighter, Lost Planet, and Dead Rising. Inafune was directly involved in creating over 60 game titles in his career at CAPCOM and was in charge of over 900 employees. Inafune, after leaving CAPCOM, foundeed comcept Inc., a company dedicated to designing creative concepts. Inafune and comcept Inc. have an extensive network of the industry's top game designers, developers, artists, engineers, and producers to collaborate with. Inafune is also a frequent guest lecturer at industry events including Game Developers Conference.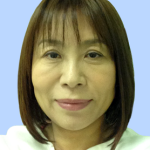 Eiko Tanaka – STUDIO4°C Co., Ltd.  President /Producer
After working at Studio Ghibli as a line producer for My Neighbor Totoro and Kiki's Delivery Service. Eiko Tanaka e is now a producer at STUDIO4°C and has worked on films such as MEMORIES (1995), Spriggan (1998), Mind Game (2004), Tekkonkinkireet (2006), Genius Party (2007), the BERSERK trilogy (2012), the Animatrix anthology, Batman: Gotham Knight, Halo Legends, and the TV series ThunderCats. The latest film harmony/  (2015) will be released in theaters in fall 2015 (Japan).
Through her work with STUDIO4°C she has cultivated works of cooperation with overseas creators.  Always producing original images in the short films, commercials, music clips, etc. that it creates, STUDIO4°C has won numerous accolades domestically and internationally.
Also, the company's name of 4°C comes from the temperature that water is at its most dense, and is a pledge of high quality work.