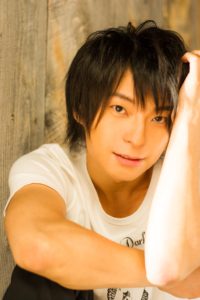 Born in Germany, Tetsuya Kakihara grew up being fascinated by Japan and its subculture.  In 2001, he set off to Tokyo to enroll at a famous school for voice acting and artists.  While attending voice acting courses, he improved his Japanese by taking Japanese language classes and working part-time.  He finally attained his dream of becoming a voice actor and debuted in 2003.  Kakihara is best known for portraying young male characters with a fiery personalities; Natsu from the anime Fairy Tail, Simon in Tengen Toppa Gurren Lagann, and Toudou Shinpachi in Yowamushi Pedal.  He also lent his soft high-baritone voice to many handsome characters in Otome games (Shin from Amnesia) and Yaoi-themed anime (Akihito from Finder Series).
Kakihara will participate in a panel and an autograph session:
Talk Show Panel: July 3

,

 3:30 PM – 4:30 PM (WS2/406AB)
Autograph Session: July 3, 5 PM – 6 PM (Industry Guest Autograph Area in Kentia Hall)

Autograph tickets will be available with purchase of Kakihara goods at the Anime Jungle store and/or their booth #2617.
His appearance at Anime Expo 2016 is made possible by Anime Jungle. Visit their website for more information.
Don't forget to secure your badge to Anime Expo 2016 today!