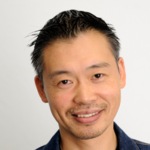 During his time at CAPCOM, he brought iconic franchises such as Mega Man, Resident Evil, Onimusha, Lost Planet and Dead Rising to the world, all of which went on to sell millions of copies. As a result, he has built up a reputation among fans as one of the most charismatic and devoted creators in the industry. In 2010, he went independent with the founding of comcept Inc., which focuses on the most important part of content creation: designing creative concepts. Comcept's largest title to date, Mighty No. 9, was crowdfunded over 4 million dollars on Kickstarter and has received worldwide attention. Mighty No. 9 will release on June 21, 2016 to fans around the world.
Keiji Inafune will be attending AX 2016 with Inti Creates, the developer for various Mega Man games, as well as his latest title, Mighty No. 9.
Inti Creates will be participating at AX for the first time this year. They will be bringing various demos to AX for attendees to check out. More info to be announced soon!
Don't forget to secure your badge to Anime Expo 2016 today!
Inafune and the CEO of Inti Creates will also host panel together at AX. See below for schedule details.
[table]
Event Name,Date,Time,Location
Autograph Session*,Sunday – July 3,2 PM – 3 PM,Kentia Hall
Creating New Games With a Retro Flair: Keiji Inafune and Inti Creates,Sunday – July 3,4 PM – 5 PM,Main Events (Hall B)
[/table]
*Visit Inti Creates (Booth #310) for more information about Inafune's autograph session