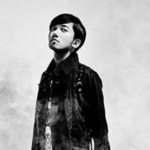 TeddyLoid started his career as MIYAVI's DJ and Sound Producer by joining his world tour when he was only 18 years old. He also produced OST for the GAINAX anime "Panty & Stocking with Garterbelt" with ☆Taku Takahashi(m-flo).  Furthermore, he has provided BGM to the anime "Mekakucity Actors". TeddyLoid has also produced vocaloid IA tracks and remixes, handled Hibiki Yoshizaki's "ME!ME!ME!" in "Anime(tor) Mihonichi", Square Enix's "Mugen∞Knights", and WRECKING CREW ORCHESTRA's, directed by Amon Miyamoto, new long production "SUPERLOSERZ SAVE THE EARTH".
TeddyLoid will perform in the Fashion Show as well as in Lounge 21. (Schedule TBA)
Make sure to check out more about TeddyLoid at www.teddyloid.com
Don't forget to secure your badge to Anime Expo 2016 today!