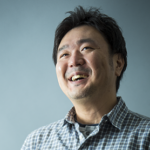 Born in 1973, Kotaro Uchikoshi began his career as a visual novel scenario writer in 1999 and is known for his unconventional plot twists and off-kilter sense of humor.
In 2009 he made his directorial debut with the first entry in the critically acclaimed Zero Escape trilogy, Nine Hours, Nine Persons, Nine Doors. He enjoys a close connection with his fans and credits them for helping to greenlight Zero Time Dilemma, the upcoming Zero Escape series finale.
Uchikoshi will participate in a panel and autograph sessions throughout the weekend.
Don't forget to secure your badge to Anime Expo 2016 today!