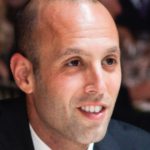 Come join Maki Terashima-Furuta the VP/producer at Production I.G. USA, as she introduces new and upcoming titles from Production I.G. with the newest clips and slideshows of shows such as Attack on Titan: Junior High, Joker Game, Haikyu!!, Kuroko's Basketball, Ghost in the Shell The New Movie Virtual Reality Diver, etc. To be discussed additionally are the new FLCL 2 show with Cartoon Network, a new collaborative show Perfect Bones with Netflix, and the live action movie of Ghost in the Shell, currently in production with special guest Ari Arad from the production! Besides the exclusive swag giveaway, this is definitely a panel you would not want to miss! This panel will be followed by a FLCL panel immediately after.
Production I.G. Panel
Date: Sunday, July 3
Time: 4 PM – 5 PM
Location: LP1/Petree Hall
Don't forget to secure your badge to Anime Expo 2016 today!