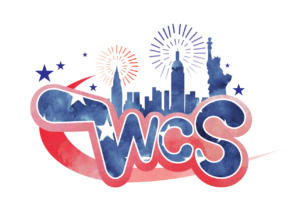 Society for the Promotion of Japanese Animation, the nonprofit responsible for Anime Expo, announced today that it has partnered with World Cosplay Summit to organize its US Preliminary.
The "World Cosplay Summit (WCS)" was created to promote international exchange through the Japanese youth culture of manga and anime. The World Cosplay Summit began in Osu, Nagoya in 2003 and has since then grown to include 30 countries and regions from around the world.
"We are thrilled to announce that the WCS US preliminary is to be held at the premier convention for Japanese pop culture in the USA – Anime Expo," said WCS Founder, Tokumaru Oguri, "I am looking forward to meeting all of the entrants and fans at the preliminary stage."
The World Cosplay Summit US Preliminary will take place during Anime Expo's Masquerade on July 2nd, running as a separate competition in accordance with WCS rules and regulations. There will be no skill requirements for WCS, and all cosplayers are invited to enter.
The winner of the World Cosplay Summit US Finals at Anime Expo will then travel to Nagoya as representatives of the USA in the Cosplay Championship at WCS 2017 (July 29 – August 6).
"We are very honored that World Cosplay Summit has found a home for its US finals at Anime Expo, and we're looking forward to partnering with other events across the nation to hold the regional qualifiers for WCS in the future," said Mark Manansala, CEO of SPJA.
APPLY for World Cosplay Summit USA 2017
EVENT DETAILS
When: Sunday, July 2, 2017 / 8 PM – 10 PM
Where: Main Events (Hall B)
Tickets On Sale:

Premier Fan: Friday, May 19 at 6 PM PDT
General Attendee: Sunday, May 21 at 6 PM PDT

Price:  $5 (Bronze) / $10 (Silver) / $15 (Gold)
Anime Expo will run from July 1 through July 4, 2017 at the Los Angeles Convention Center, with Pre-Show Night on June 30, 2017. To purchase passes for Anime Expo, please visit http://www.anime-expo.org/registration/
For more information about attending, please visit http://www.anime-expo.org/registration-help/