The following DJ's will be joining Anime Expo 2017 for AX Dance:
BUSTA-ROW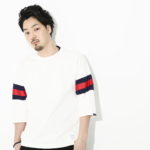 DJ BUSTA-ROW is an acclaimed DJ/sound producer, hailing from the prestigious V2TOKYO club in Roppongi, Japan. Having started his career in 2008, DJ BUSTA-ROW's many achievements include winning first place as the representative for Japan at the worldwide DJ competition, Miller SoundClash 2015 held in Las Vegas. In 2016, DJ BUSTA-ROW brought his talents to a few of the world's largest dance festivals, including "ULTRA KOREA," "SPECTRUM DANCE FESTIVAL," as well as an invitation to the award-winning night club "Privilege" in Spain. Earlier this year, he performed at "EDC JAPAN 2017," one of the most famous music festivals in the world.
His extensive discography includes producing the total mix and remix for "V2 TOKYO EXCLUSIVE PARTY HITS vol. 2," as well as performing alongside some of the most renown DJs in the world including Afrojack, The Chainsmokers, DANNIC, TJR, Deorro, Quintino and Ummet Ozcan.
Instagram : https://instagram.com/bustarow/
Soundcloud : https://soundcloud.com/bustarow
Facebook : https://www.facebook.com/V2TOKYO/ (Japanese only)
DJ KITSCH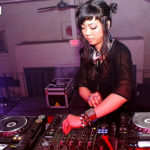 A firecracker from the start, DJ Kitsch is known for her massive stage presence, and pounding hard beats. Her love for harder hardcore, and her drive for different tracks definetly make her sets stand out from the rest. DJ Kitsch continues to captivate an ever-growing fan base with her originality and love for the people who matter the most: THE CROWD.
Plus, more TBA!
Additionally, AX Dance will featured DJ's for the following events: