AX Dance DJ Line-Up Schedule Now Available!
Pre-Show Night: June 30
6pm – 7:15pm
Kurousagi 808
7:15pm – 8:30pm
DJ Busta-row
8:30pm – 10pm
Otaku Passport
10pm – 11:00pm
Derteedisco
11:00pm – 12:30am
Aries
12:30am – 2:00am
Tw33k
July 1: Day 1
July 2: Day 2
July 3: Day 3
7:30pm – 8:30pm
DerteeDisco
8:30pm – 9:30pm
Otaku Passport
9:30pm – 10:30pm
Dj Aries
10:30pm – 11:30pm
Dj Tw33k
11:30pm – 1am
Dj Meirlin
1am – 2am
Dj Kitsch
BUSTA-ROW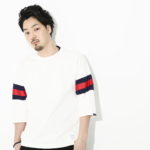 DJ BUSTA-ROW is an acclaimed DJ/sound producer, hailing from the prestigious V2TOKYO club in Roppongi, Japan. Having started his career in 2008, DJ BUSTA-ROW's many achievements include winning first place as the representative for Japan at the worldwide DJ competition, Miller SoundClash 2015 held in Las Vegas. In 2016, DJ BUSTA-ROW brought his talents to a few of the world's largest dance festivals, including "ULTRA KOREA," "SPECTRUM DANCE FESTIVAL," as well as an invitation to the award-winning night club "Privilege" in Spain. Earlier this year, he performed at "EDC JAPAN 2017," one of the most famous music festivals in the world.
His extensive discography includes producing the total mix and remix for "V2 TOKYO EXCLUSIVE PARTY HITS vol. 2," as well as performing alongside some of the most renown DJs in the world including Afrojack, The Chainsmokers, DANNIC, TJR, Deorro, Quintino and Ummet Ozcan.
Instagram : https://instagram.com/bustarow/
Soundcloud : https://soundcloud.com/bustarow
Facebook : https://www.facebook.com/V2TOKYO/ (Japanese only)
DJ KITSCH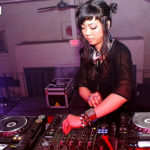 A firecracker from the start, DJ Kitsch is known for her massive stage presence, and pounding hard beats. Her love for harder hardcore, and her drive for different tracks definetly make her sets stand out from the rest. DJ Kitsch continues to captivate an ever-growing fan base with her originality and love for the people who matter the most: THE CROWD.
Aries Deng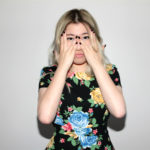 It's a really complex feeling when I see people dancing, enjoying or getting emotional while listening to my music or watching me play at shows. It's inspiring to me to see how music can brings everyone together. They feel what I felt when I wrote the songs. we can connect through music, through our feelings. It's crazy."
That's how Aries describes her experience as an Electronic Dance Music Producer and DJ. She's known for her unique take on Electronic music, such as Future Bass, Big Room, Progressive House, Dubstep, Trap and much more. Her classical-music upbringing, and love for Electronic Music has allowed her to create emotionally captivating yet hard hitting club bangers.
Kurousagi 808
Kurousagi 808 is a new comer performer that provides the best breakbeats, drum and bass, and future bass hits. Kurousagi 808 will reveal his identity for AX 2017.
OTAKUpassport
OTAKUpassport is a DJ duo that has been party rockin' nightclubs and conventions for years! OTAKUpassport's PrEyX is an AX Dance veteran and returns to the stage with a new heavier EDM sound. OTAKUpassport's eHash migrates the sound and style of the Bay Area to the AX Dance stage for the first time. Together they are bringing a blend of Eastern and Western EDM with a touch of mainstream hip hop/top 40s to keep the entire crowd engaged.
Meirlin
An internationally DJ/Producer originally from Japan, Meirlin has been described in many ways, but Innovative, Creative, and Cutting Edge are the 3 best ways of describing her music style. With a style ranging from Vocaloid to EDM, her performance is sure to light up the audience. She is always creating innovative sounds and looking for new ways to express her creative self.