We are excited to welcome Amber Arden, Amber Kohaku Chan, Joo Skellington, Kiss a Frog, Little Sprite Cosplay, QueersPlay, Steff Von Schweetz, and Utahime to Anime Expo 2018 as Cosplay Senpai!
Our Cosplay Senpai Program, created in 2014, handpicks Cosplayers who have shown community support and outreach through positivity both at con and in the online world. They are invited to come and promote fun, passion, and acceptance within the cosplay community through panels and discussions. The Cosplay Senpai are always open to answering questions, giving advice, and talking with attendees; they can be found in the Entertainment Hall, right next to the Cosplay Repair Area.
Anime Expo advocates the idea that cosplay is for everyone –no matter what size, gender, age, religion, shape, color, or even species. Cosplay is all about having fun! The Cosplay Senpai help support our mission to promote the message that anyone and everyone can cosplay.
About Amber Arden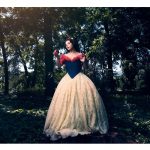 Amber Arden is a Fashion Stylist, Costume Designer, and Milliner based in Los Angeles, Ca. Known for her Snow White Mashup costumes and all things Disney & Star Wars. She also creates cosplays inspired by Anime all the way to Vintage Classic Characters.  Designing and cosplaying for over 3 years, she frequently is a Fashion Stylist for Disney Style, Hot Topic, and many fashion brands to date. While coordinating numerous photo shoots involving all aspects of fashion & costume. Known for her Mashup Armored Costume Snowbafett, a Boba Fett inspired Snow White, she Generated a 30+ army of Armored Disney Characters.  Amber was a Cosplay guest at Anime Expo, a panel guest at Star Wars Celebration, and featured in magazines like Huffington Post, LA Times, & Cosplay Culture Magazine.
About Amber Kohaku Chan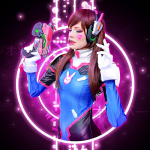 I am an artist, fun loving nerdy girl, model and cosplay enthusiasts who is on a mission to show the world that anyone can enjoy how wonderful anime, cosplay and its awesome community really is (even if you are in a wheelchair like me you can still enjoy cosplaying and their fantastic events!)! I have a rare hereditary muscle illness called Muscular Dystrophy that I was diagnosed with a couple years ago. There is no cure for this illness at this time. My muscles are slowly disappearing but that does NOT stop me from building crazy cosplay costumes, going to fun expos, doing unique makeup to show on my Instagram and YouTube channel or just enjoying life!  Anime and cosplaying has really helped me on this journey I am taking with Muscular Dystrophy!
About Joo Skellington
Self Taught Makeup Artist and Plastic Artist From Guadalajara Mexico. At a very young age Joo Developed an interest for For Art, from Painting, Drawing Sculpting and Acting. His biggest inspiration where Monsters, Witches, Mythological Creatures, Vampires and specially Disney Villains. His work made him win the "Giving Back Scholarship" from the Makeup Artist Magazine to Study in Los Angeles at the Cinema Makeup School when he was 19. Once in California he graduated as a Makeup Artist Makeup Artist, and started his career in Special Effects.
About Kiss a Frog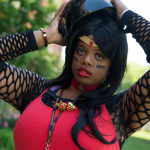 Kiss a Frog Cosplay (AKA Alicia Renaé) is a 27 year old Internationally recognized, body-positive Cosplayer from Charleston, WV with a cosplay and J-Fashion career spanning 6 years. She has been featured on the interwebs by AFROPUNK, Black Girl Nerds, Anime Complexium, Art of Cosplay, Black Nerd Problems and many others. Her best known cosplays are her Super Sailor Mars from Sailor Moon, and Princess Tiana. Her specialties are Cosplay makeup, craft foam ears and accessories, and making guides for cosplay posing.
About Little Sprite Cosplay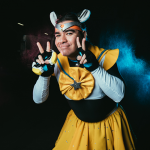 Little Sprite Cosplay is a SoCal cosplayer and Disney-bounder. Started cosplaying in 2014 and has yet to stop. A lover of all different kinds of characters but Disney's Kuzco and gender-bends hold a special place in his heart. A firm believer that everyone can cosplay and a promoter of cosplay positivity. Just a Hakuna Matata kind of guy."
About QueersPlay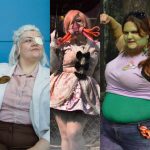 QueersPlay was founded in 2014 to challenge the toxic masculinity, homophobia, misogyny, transphobia, and transmisogyny that often runs rampant in convention culture. QueersPlay aims to create safer spaces for marginalized communities within fandom, including attending conventions to set up a visible safer space, paneling at conventions, and social media outreach.
About Steff Von Schweetz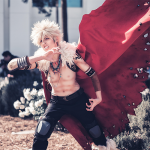 Steff Von Schweetz has been cosplaying since 2003 and is celebrating her 15 year anniversary of cosplay at Anime Expo! She prides herself on being completely self-taught in all aspects of the hobby and believes that anyone can cosplay, regardless of skill. Steff has won a handful of awards across the West Coast including Best in Show and Best Craftsmanship: Master Level, and has helped with dozens of panels and masquerade judging. While she loves to craft and create, Steff's favorite hobby is annoying people with her love of Neon Genesis Evangelion.
About Utahime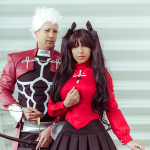 Utahime is an actress, model, and dancer originally from Chicago, Illinois. She currently resides in Los Angeles, California where she found her passion for cosplay after attending her first convention, Anime Expo in 2014. Utahime has been hooked on cosplay ever since, and enjoys attending various comic book and anime conventions across California. Her cosplays have been featured in several media outlets such as Super News Live, in the LA Times, Popsugar, Cosplay Culture, and NerdBot Media's "Anime Weekly". In addition, Utahime was also featured in DPiddy's popular YouTube video "Overwatch-Symmetra Microwaves Anime Expo 2017," working alongside Anjali Bhimani the talented voiceover actress for Symmetra in Overwatch. This year, Utahime was part of the Judges Choice award winning group at the WonderCon Masquerade. She is honored to be a Cosplay Senpai for her favorite convention Anime Expo. Utahime hopes to inspire others with her message that anyone can cosplay no matter your ethnicity, gender, or background. Most of all, she wants all fans to have fun expressing their love for their fandoms through the art of cosplay.
---
Anime Expo 2018  will run from July 5 through July 8 at the Los Angeles Convention Center, with Pre-Show Night on July 4, 2018.
For more information about attending AX, check out our How to Attend guide.