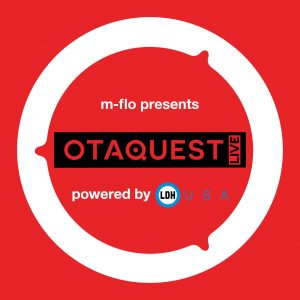 Crystal Kay, YUC'e, and Masayoshi Iimori join the lineup for m-flo presents "OTAQUEST LIVE" powered by LDH USA!
m-flo presents "OTAQUEST LIVE" powered by LDH USA is a music festival featuring Japan's biggest stars. This jam-packed event will unite dance music & J-Pop lovers in celebration. Energized by legendary Japanese group m-flo and PKCZ®, LDH USA aims to increase the popularity of Japanese pop music & culture.
The artist lineup now includes m-flo, PKCZ®, Crystal Kay, YUC'e, and Masayoshi Iimori. Be on the lookout for even more artists to be announced soon!
Event Details
When: Thursday, July 5
Doors Open 2:00 pm for Platinum/Gold, 2:30 pm for Silver, Show Starts 4:00 pm
Where: Microsoft Theater
About YUC'e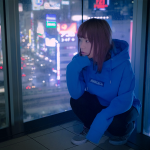 As a lyricist, songwriter, arranger, singer, and mix engineer YUC'e performs in Tokyo and internationally.
YUC'e launched her career in 2015. She has performed in the US in 2017/5 in Chicago as well as in 2017/7 at Anime Expo. In 2017/10 she self-released her first album, "Future Cαke". The album's title song hit #1 on the Spotify Viral charts for a consecutive 11 days.
YUC'e has been featured in Anime series "Monogatari" & "Aikatsu!" and remixes for m-flo & Dean Fujioka. In the gaming world she has appeared as a singer in musical games such as KONAMI's "beatmania IIDX" and SEGA's "CHUNITHM."
About Crystal Kay: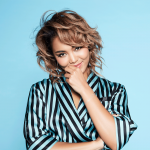 Following the release of "Eternal Me mories" in 1999, Crystal Kay has achieved enormous success with a career spanning nearly 20 years. Early hits include "Boyfriend -part II-" and "Koiochitara." In 2011 she transferred to Universal Music and spent 2013 in New York to expand her musical horizons. 2015 signaled a reborn Crystal Kay with the release of "Kimi Ga Itakara," "REVOLUTION," which featured Amuro Namie, & "Nandodemo" featured on her 11th album "SHINE." She continues to tour to sold out venues, appearing at Billboard LIVE Tokyo & in Blue Note Tokyo among other prestigious venues.
Official Website / Instagram / Twitter
About Masayoshi Iimori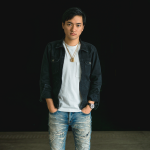 Masayoshi Iimori is a Tokyo-based producer and DJ. His 2015 debut EP "Break It" on Trekkie Trax primed Masayoshi as a star in Japan. Noticed by International DJs, Skrillex, Diplo, Major Lazer, Baauer, RL Grime, Porter Robinson, Ryan Hemsworth, Mr. Oizo, Anna Lunoe, Giraffage, UZ, Ookay, Mija, Mr Carmack, & Starro.
Appearances include ULTRA JAPAN 2015 alongside Skrillex, Carnage, Mija, and 2016 releases "Kickin' Up" & "Mango Beat" (with Rawtek) via Mad Decent's sub label Good Enuff. In 2017, Masayoshi released the "Hardcore – EP."
---
Anime Expo 2018  will run from July 5 through July 8 at the Los Angeles Convention Center, with Pre-Show Night on July 4, 2018.
For more information about attending AX, check out our How to Attend guide.