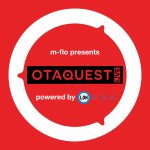 YASUTAKA NAKATA, Hachioji P, and TeddyLoid to join m-flo presents "OTAQUEST LIVE" powered by LDH USA!
m-flo presents "OTAQUEST LIVE" powered by LDH USA is a music festival featuring Japan's biggest stars. This jam-packed event will unite dance music & J-Pop lovers in celebration. Energized by legendary Japanese group m-flo and PKCZ®, LDH USA aims to increase the popularity of Japanese pop music & culture.
The artist lineup now includes m-flo, PKCZ®, YASUTAKA NAKATA, Crystal Kay, Hachioji P, TeddyLoid, Masayoshi Iimori, YUC'e.
Event Details
When: Thursday, July 5
Doors Open 2:00 pm for Platinum/Gold, 2:30 pm for Silver, Show Starts 4:00 pm
Where: Microsoft Theater
About YASUTAKA NAKATA
Beginning his eclectic career as a sound creator in 2001 as a member of musical duo CAPSULE, Yasutaka Nakata has been a long-standing figurehead in the Japanese electronic music landscape. With an immeasurable sound palette that ranges from authentic dance music to "kawaii" sounds, Nakata defines himself with his original chops and stylings.
One of very few people who can lay claim to being the inspiration behind powerhouse producers such as Madeon, Porter Robinson, SOPHIE (PC Music), and more; Yasutaka Nakata's career has impacted millions around the globe. Following official remixes for artists such as ZEDD, as well as the production of Ultra Music Festival's official anthem, "Love Don't Lie (feat. ROSII)," Nakata is constantly finding new and exciting ways to cement his name on a global scale.
With a massively successful career that includes the release of his debut solo album, "Digital Native," — featuring fan-favorite tracks such as "Crazy Crazy (feat. Charli XCX & Kyary Pamyu Pamyu)", there's no telling what's going to come next from Yasutaka Nakata. Outside of all that, you'll often find Nakata producing some of the biggest talents in Japan including Perfume, Kyary Pamyu Pamyu, as well as a number of other incredible talents. His irreplaceable production skills have long allowed talent to truly flourish both in Japan and internationally.
Through his bridging of Tokyo's club culture with the worlds of game, fashion, and film, Yasutaka Nakata remains both a global driving force and pioneer of Japan's defining electronic sound.
About Hachioji P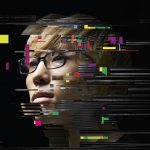 Hachioji P is the king of Vocaloid music with content views of over 10 Million across video streaming platforms. His debut album "electric love" debut at #11 on the Oricon Charts, and saw strong performance in Taiwan at #8 overall. Hachioji P also performs regularly as a DJ appearing in the "ROCK IN JAPAN FES". Following the release of his Vocaloid Best Compilation Album "Eight -THE BEST OF 八王子P-"  he participated in HATSUNE MIKU's North American tour with stops in New York & Chicago and in 2017, supported her across a 3 city Asian tour. Hachioji P has proven his International appeal.
About TeddyLoid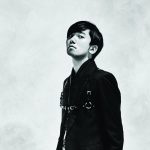 TeddyLoid started his career as MIYAVI's DJ and Sound Producer by joining his world tour when he was only 18 years old. He also produced OST for the GAINAX anime "Panty & Stocking with Garterbelt" with ☆Taku Takahashi(m-flo). He has also had experience in units with Shibasaki Ko and DECO*27, he established galaxias!, he has also sound produced for Momoiro Clover Z "Neo STARGATE" and had a guest appearance in 2013 Seibu Dome Taikai. Furthermore, he has provided BGM to the anime "Mekakucity Actors". TeddyLoid has also produced vocaloid IA tracks and remixes, handled Hibiki Yoshizaki's "ME!ME!ME!" in "Anime(tor) Mihonichi", Square Enix's "Mugen∞Knights", and WRECKING CREW ORCHESTRA's, directed by Amon Miyamoto, new long production "SUPERLOSERZ SAVE THE EARTH".
TeddyLoid debuted as a solo artist by releasing his EP from King Records' EVIL LINE RECORDS in August 2014, "UNDER THE BLACK MOON" and the first album "BLACK MOON RISING" in September. In 2015 summer, he started "Momoiro Clover Z×TeddyLoid Remix Project" and released the first official remix album, "Re:MOMOIRO CLOVER Z" . In Momoiro Clover Z's big summer event "Momoshinsai 2015", he performed the opening act as DJ. In December, he released the first collaboration product with total 12 songs and 14 sets of guests, and also released "SILENT PLANET" as the original 2nd album.
TeddyLoid has been breaking news for collaborating big artists such as Tetsuya Komuro, Yasutaka Nakata, Ko Shibasaki, and KOHH, etc. From April, he is in charge of the music for the 2016 TVCM "Kirai, demo, suki" for Mode Gakuen group school, HAL.
Make sure to check out more about TeddyLoid at www.teddyloid.com
---
Anime Expo 2018  will run from July 5 through July 8 at the Los Angeles Convention Center, with Pre-Show Night on July 4, 2018.
For more information about attending AX, check out our How to Attend guide.