The Anime Expo 2018 Fashion Show will feature Japanese brands ACDC Rag with designer Rimma Doi and participation from Menhera-chan creator Bisuko Ezaki, Listen Flavor with guest model Haruka Kurebayashi, HYPER CORE, KINGLY MASK with guest model CHISA, and US-based Lolita brand, I Do Declare.
Attendees will also be able to shop the brands' looks throughout the weekend in The Annex @ Kentia Hall.
Event Details
Date: Friday, July 6
Time: 12:30 PM – 3:00 PM
Room: LACC / Live Programming 1 (Petree Hall)
Interested in modeling in the fashion show? Today is the last day to apply!
Profile Information
About ACDC Rag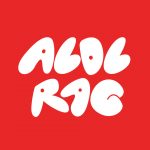 ACDC RAG is a fashion brand from world-famous Takeshita Street in Harajuku, Japan.
Its brand concept is "No Borders" and it encourages freedom of expression no matter age, gender, country, or rules. If you are looking for unique, eye-catching, and edgy clothing, look for further ACDC Rag.
RIMMA DOI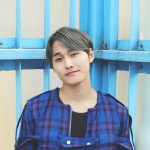 RIMMA DOI is a Japanese fashion designer. He started off his career at age of 21 and drew a lot of attention through his "RIMMA DOI Exhibition" in 2014 and 2015. He has traveled all over the world and using pop-up shops to bring awareness of his brand. He has attended various conventions and fairs and educated people about different Japanese street fashions and subcultures.
Listen Flavor
In 2006, LISTEN FLAVOR was created to deliver "Kawaii" to people around the world from Harajuku, where fashion-conscious youth gather. Since then, the brand has been influenced and inspired by a variety of pop cultures surrounding Harajuku such as video games, animation, and manga. The brand's "Kawaii" philosophy fused with pop culture finally has become its own unique fashion style. Now the brand has grown and is loved by fans of Japanese "Kawaii" culture around the world. Past collaborations include the Danganronpa series, SHOW BY ROCK!!, Ranma 1/2, and Sanrio characters.
About Haruka Kurebayashi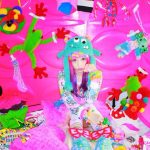 Haruka Kurebayashi began her modeling career as a featured reader in the popular Harajuku fashion magazine KERA. She is currently an image model for LISTEN FLAVOR.
Kurebayashi gained attention worldwide for her Decora fashion style, and in 2017 was chosen by Instagram to represent #MyStory, a campaign in which 15 Japanese women were selected to promote being true to yourself.
Follow Haruka Kurebayashi on Twitter / Instagram / Facebook
HYPER CORE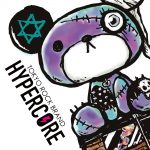 The mastermind behind the popular rocker fashion brand HYPER CORE, Hisacy started on the streets of Harajuku back in 2000 as an illustrator.
With the experience that he has gathered through designing for many rock icons such as YOSHIKI (X JAPAN) and hide, he founded HYPER CORE and opened his first shop in Harajuku in 2010.
The brand's motto is "HYPER CORE IS HERE FOR YOU!"
About KINGLY MASK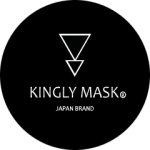 KINGLY MASK was born in Harajuku in 2003. With the theme of "excitement in your heart always," the clothes bring you happiness just by wearing them. Constantly challenging new styles as a fusion of music and street fashion, the brand is a strong presence driving the fashion scene of Harajuku.
About CHISA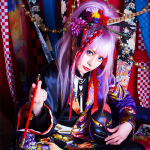 CHISA is the vocalist of the visual kei band ACME and formerly DIV. Contrary to his innocent looks, CHISA's powerful clean vocals and hardcore screams reflect his punk lifestyle. He also has a hand in creating ACME's costumes.
As a fashion icon, he has modeled for brands including KINGLY MASK, where his collaboration designs ranked #1 on Rakuten's Real Time sales charts.
Follow CHISA on Twitter / Instagram / Facebook
About I Do Declare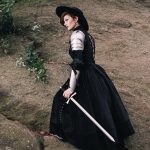 Drawing inspiration from styles across history, I Do Declare creates pieces for those who hanker for another time. Using high-quality materials in each piece, the aim is to create truly special garments that feel wonderful on the body. I Do Declare aims to replicate the protective feeling of armor in fabric and create a sense of romanticism.
Instagram: @IxDoxDeclare
---
Anime Expo 2018  will run from July 5 through July 8 at the Los Angeles Convention Center, with Pre-Show Night on July 4, 2018.
For more information about attending AX, check out our How to Attend guide.