For the Anime Expo 2019 Fashion Show, we are delighted to welcome Japanese brands h. NAOTO with designer Hirooka Naoto, Acryl CANDY with guest model Haruka Kurebayashi, amnesiA&paramnesiA with guest model Yo from Matenrou Opera, and Metamorphose with designer Chinatsu Taira. In addition, Hot Topic will reveal a new collection and HYPLAND will debut new items from their BLEACH collaboration.
Michelle Nguyen Bradley will also join the Fashion Show as the MC.
Attendees will be able to shop the brands' looks throughout the weekend in The Annex @ Kentia Hall. h.NAOTO will have a special pre-order event at their booth, where AX attendees will be able to pre-order a completely custom, one-of-a-kind h.NAOTO piece for the first time outside of Japan.
Event Details
Date: Friday, July 5
Time: 12:30 PM – 3:00 PM
Room: LACC / Live Programming 1 (Petree Hall)
Interested in modeling in the fashion show? Apply today to be a model!
Deadline: June 25, 2019
About the Brands
h.NAOTO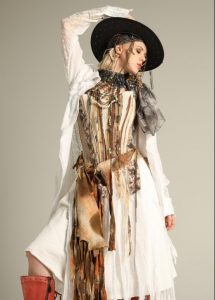 [Established year] 2000
h.NAOTO has changed and influenced Gothic Lolita fashion worldwide. The h.NAOTO brand has transformed Japanese sub-cultures such as Gothic Lolita, Punk, Visual Kei, Cosplay and Anime into a new category of fashion. h.NAOTO is also recognized by international musicians and Japanese Musicians including HYDE, YOSHIKI from X JAPAN and hyde. They have collaborated with h.NAOTO.
Acryl CANDY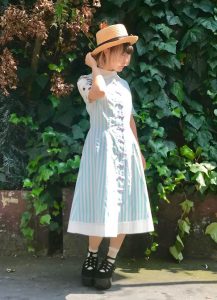 Acryl CANDY makes you feel like you fell into a dream in the middle of the day. A style mixing retro and fantasy, an expedition into a different world.
From graphics on tulle, different design on each sleeves, to silk screen printed items and more, a view of a world with unique typographic edge with cuteness. With the shape and colors that will remind you of the 40's retro and vintage uniforms.
A brand from which each item has its own story and world scattered all over them, and will enlighten any outfit made with it.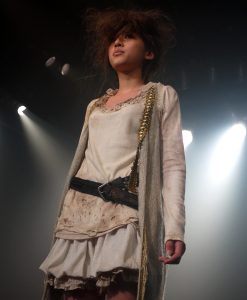 amnesiA&paramnesiA
amnesiA&paramnesiA is a creative brand expressing both surreal and decadent. The gathering of clothes that seems to have fallen from the era of industrial revolution and have been buried in time while receiving the love of Victoria.
amnesiA= a partial or total loss of memory. In the loss of memories, white clothes.
paramnesiA= a condition or phenomenon involving distorted memory or confusions of fact and fantasy, such as confabulation or déjà vu. In the confusing mist of memories, black clothes.
Hot Topic
Hot Topic, headquartered in City of Industry, CA, was the first retailer to make alternative apparel and accessories available at malls across the country. Today, Hot Topic is the fandom haven for guys and girls obsessed with music and all things pop culture. Founded in 1989, Hot Topic operates 674 stores in the U.S., Canada and Puerto Rico and an online store at hottopic.com. For more information, visit hottopic.com and follow @hottopic on Facebook, Twitter, Instagram and Snapchat
HYPLAND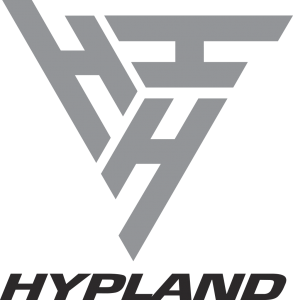 Hypland is a worldwide streetwear brand. Our brand DNA uses the combination of social inclusion and multicultural awareness as its muse. This integration creates a thoughtful design aesthetic and unique space in fashion where customers embody their individuality and pride through innovatively crafted pieces that speak to the masses
Metamorphose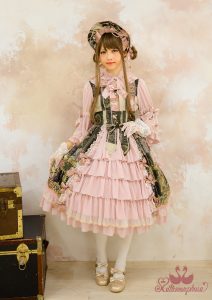 Metamorphose is an adorable brand of Lolita fashion made for everyone, best described as EGL or Elegant Gothic Lolita. Almost everyone has the desire to "transform" one's self, be it into an angel, someone who is more elegant, or even back to the time they were a little girl. With this concept in mind, we created the Metamorphose brand. In order to assist you in your "transformation", while not being a slave to the current fashion, we continue to conceive cute EGL fashion Our brand's official name is "manifesteange metamorphose temps de fille". "Manifesteange" means the advent of an angel. "Metamorphose temps de fille" means the time of transformation into a little girl. We used French as a base to coin this phrase. Because we "invented" the name ourselves, we feel there are so many different nuances and connotations that can be read into it, and we invite you to create your own.
---
Anime Expo 2019  will run from July 4 through July 7 at the Los Angeles Convention Center, with Pre-Show Night on July 3, 2019.
For more information about attending AX, check out our How to Attend guide.
Download our mobile app to stay up-to-date on announcements!