Are you ready to DANCE?
Here is the last wave of DJ's joining Anime Expo 2022 for AX Dance:
KINO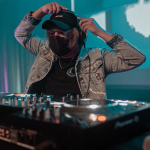 KINO is a DJ & Producer Based in Orlando, Florida. Although having been a DJ for over 10 years now, KINO started in the year of 2019 when he made his debut at Club MOGRA in Akihabara. Loving both the music from today's EDM scene and anime such as Eureka Seven KINO style of performances are always unique and very diverse in a way you might see at big dance festivals.
https://twitter.com/KINOtheDJ
https://www.instagram.com/kinothedj/?hl=en
https://soundcloud.com/djkino96
https://www.twitch.tv/kinothedj
Kairos

Kairos is an event/performance DJ based in SoCal that is currently making her name known in the music industry. She is no stranger to the anime convention scene and enjoys mixing high energy sets using open style format to blend anisong hits with an electronic dance twist. In addition, she has opened up for acts like Manila Killa and has DJed at a variety of well-known venues in cities spanning from Los Angeles to Tokyo demonstrating her wide music selection and bright personality. With her experience DJ-ing at cons such as Anime Impulse, Anime Expo, and LVL UP Expo, she is thrilled to provide a club-style entertainment experience for all AX attendees.
Just like the meaning of her name, Kairos hopes to inspire people to truly find their opportune moment through music experiences. Even if it's just hearing a new song, feeling a certain type of emotion, or being exposed to a different sound, she wants to create moments of discovery and opportunities for her audience.
It's time to find your opportune moment.
– Kairos
Flipboitamidles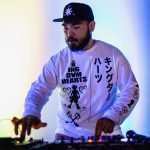 Flipboitamidles is a seasoned mashup artist, having done mashups for the past decade. His mashups have been played around the world such as in Japan, Australia, and the UK. His mashups has also been noticed from some notable musicians such as Ellie Goulding, The Weekend, and Skrillex. Although his style of mashups are simple, his execution of his ideas is how he has a gained a following in the mashup scene.
https://twitter.com/flipboitamidles
https://soundcloud.com/flipboit4midles
https://www.youtube.com/flipboitamidl3s
https://www.instagram.com/flipboitamidles
NΣΣT

NΣΣT (pronounced "NEET") is a Filipino-Canadian music producer and live performance DJ from Calgary, Alberta.
Since 2012, NΣΣT has emerged as an ever-evolving artist with a discography ranging from gentle piano ballads to synth-heavy sample-driven indietronica bangers. NΣΣT infuses his love for future bass and hip hop into emotive albums and electric live performances that have taken him from Calgary to the United States and Japan. His distinctive sample-based style has led NΣΣT to collaborate and produce music for clients such as Domics, Rogue Origin Films, and Riot Games.
website:   https://www.helloneet.com 
socials: 
https://instagram.com/helloneet
GWIZ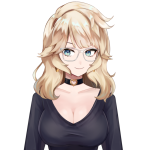 Calling all in the Milky Way, it's time to party with GWIZ of the Stars!
GWIZ is a DJ, music producer & pop star from Los Angeles, CA. Her sets feature a mix of rave music inspired by racing & video game culture. GWIZ has been turning up the speed to 200 bpm/mph with her larger-than-life stage performance. Having performed and toured the convention scene for years, she is known for intense DJ sets blurring the line between 2D and 3D. GWIZ is a Vtuber persona who's quite literally jumping out of the screen to spin on the decks!
Link: http://gwizofthestars.com
Social Links: http://twitter.com/gwizofthestars
http://instagram.com/gwizofthestars
http://facebook.com/gwizofthestars
Momo Okimoto
Momo Okimoto is a Los Angeles based DJ heavily influenced by anime music, J-Pop, and future funk.
While making sets for a dance company she founded over a decade ago, Momo Okimoto found music to be her calling and has been pursuing it seriously ever since.
She is inspired by the anime soundtracks, culture, and fashion, combining all of the elements to create unique sets that are streamed on Twitch.
With her up-beat and feel good sounds she hopes to make you feel the same way at AX Dance.
Instagram: @momo.okimoto
Twitch: twitch.tv/MomoOkimoto