We're excited to welcome our first two Digital Influencer guests for AX 2017: Digibro and Nathan Sharp! Both of them will be participating in panels (schedule TBA).
About Digibro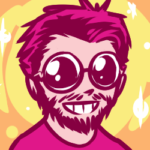 The Otaku Gonzo Journalist–writing about anime from a deeply personal and vastly knowledgeable perspective. Best known for his popular youtube videos analyzing anime narratives and aesthetics in-depth, and for his prolific presence as a vlogger, podcaster, and writer. Diehard defender of subjective critique, anime about cute girls, and everything Hiroyuki Imaishi has ever done. Harsh critic of light novel adaptations and generic high school action stories. As known for his brutal takedowns of Sword Art Online as for his love-letters to K-On, Evangelion, Shirobako, Hunter X Hunter, GitS, etc.
YouTube Channel: https://www.youtube.com/channel/UCHhnf3RgHabfk5f2gUX6EVQ
Twitter: @Digibrah
About Nathan Sharp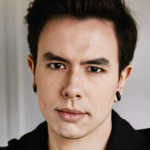 Nathan Sharp is an America voice actor in Luck & Logic, Atelier Firis, Pinstripe, Skip Beat! and ROM 2064. He's also known as musician NateWantsToBattle, creator of the billboard charting albums Songs of Time, Thnks fr th Cvrs and most recently, Sandcastle Kingdoms.
YouTube Channel: http://youtube.com/natewantstobattle
Twitter: @natewantstobtl
Anime Expo will run from July 1 through July 4, 2017 at the Los Angeles Convention Center, with Pre-Show Night on June 30, 2017. To purchase passes for Anime Expo, please visit http://www.anime-expo.org/registration/
For more information about attending, please visit http://www.anime-expo.org/registration-help/