We're excited to welcome our final two Digital Influencer guests for AX 2017: Misty/Chronexia and Hot Pepper Gaming! Both of them will be participating in panels (schedule TBA).
About Misty/Chronexia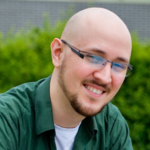 Misty/Chronexia is one of the biggest Anime reviewer on the YouTube platform. With over one million subscribers, he has made a name for himself doing Top 10 anime lists as well as overviews of many titles since 2014. Recently he also launched his very own animated series called "Chronexia and the Eight Seals". Come meet him during this event at Anime Expo! You will find that he is just like the stereotypical Canadian guy you had in mind: nice, friendly and bald.
Twitter: @Chronexia
Youtube: https://www.youtube.com/user/ChronexiaMisty
About Hot Pepper Gaming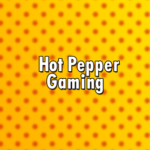 Hot Pepper Gaming used to be a YouTube channel where people tried to review video games directly after eating hot peppers. But now it's dead!
For over three years, Hot Pepper Gaming had been eating hot peppers and reviewing video games at the same time. Vernon Shaw, Erin Schmalfeld, and Jared Rosen brought you reviews of the latest and greatest games (with a spicy twist) and shared the fun with your favorite gaming celebrities. The channel is no more, but the legend lives on forever!
Anime Expo will run from July 1 through July 4, 2017 at the Los Angeles Convention Center, with Pre-Show Night on June 30, 2017. To purchase passes for Anime Expo, please visit http://www.anime-expo.org/registration/
For more information about attending, please visit http://www.anime-expo.org/registration-help/