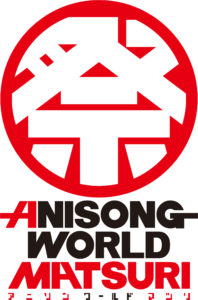 Due changes in production needs, additional tickets will be released for both Anisong World Matsuri concerts in the Orchestra and Loge sections!
Additionally, because of popular demand for Japan Kawaii Live, the Upper Mezzanine section will become available for $30.
The additional tickets will be available for purchase on Wednesday, June 21 at 6 PM PT.
Please note that previously-purchased tickets cannot be exchanged for any of the seats that become available. Please be sure to check our Ticketing FAQ if you have questions.
Follow Anisong World Matsuri on Twitter and Facebook for news and updates!
ANISONG WORLD MATSURI ~JAPAN KAWAII LIVE~
Performers: Aqours, JUNNA and Minori Suzuki from Walküre, THE IDOLM@STER CINDERELLA GIRLS, and Wake Up, Girls!
When: Friday, June 30, 2017 @ 7 PM (Doors Open: VIP Seating 5 PM / GA Seating 5:30 PM)
Where: Microsoft Theater
Pricing: 

New! Mezzanine: $30
Loge: $45
Orchestra: $65
Sold out, thank you! VIP: $130 (includes priority access, a special commemorative badge, a light stick and an invitation to an exclusive Special Goodbye event with the performers.)

*There will not be any handshakes or hi-fives at the Special Goodbye event 

NOTE: For the concert on June 30th, AX attendees will be able to present any type of badge along with a ticket. This include Pre-Show Night, 4-day, any 1-day, and more!
ANISONG WORLD MATSURI ~JAPAN SUPER LIVE~
Performers: ALI PROJECT, angela, GARNiDELiA, Konomi Suzuki, Mashiro Ayano, and Minori Chihara
When: Saturday, July 1, 2017 @ 7 PM (Doors Open: VIP Seating 5 PM / GA Seating 5:30 PM)
Where: Microsoft Theater
Pricing:

Loge: $45
Orchestra: $65
Sold out, thank you! VIP: $130 (includes priority access, a special commemorative badge, a light stick and an invitation to an exclusive Hi Touch event with the performers.) 
REMEMBER: For the July 1st concert, attendees will need either a Saturday badge or 4-day badge plus a concert ticket to attend.
Anime Expo will run from July 1 through July 4, 2017 at the Los Angeles Convention Center. To purchase passes for Anime Expo, please visit http://www.anime-expo.org/registration/