It's hard to believe that the holidays are already upon us and that 2020 will be here with a flip of the calendar.  As we wrap up 2019, we want to take some time to look back and reflect on the past year and to share a little insight into what we are looking forward to as we eye Anime Expo 2020.
With nearly 30 years of delivering unique and compelling experiences to hundreds of thousands of attendees, we strive to stay true to the roots of our original mission of creating an opportunity for fans to connect with their favorite creators and with each other, and to celebrate all that encompasses Japanese pop culture.
Reflections
This year, we were honored to be able to share many special performances, exclusive screenings, and sneak peeks. It's hard to pick a favorite among the 19 premieres but most notable were the newest animated Pokémon movie, Pokémon: Mewtwo Strikes Back—Evolution,  MY HERO ACADEMIA Season 4 presented by Funimation, Studio TRIGGER's Promare, and Gundam NT world premiere in 4DX. On top of that, we hosted more than 150 guests and industry professionals including Guests of Honor Katsuhiro Otomo (creator/director of Akira), Yoshiyuki Sadamoto (illustrator/character designer for Neon Genesis Evangelion and more), Yoshinori Ono (executive producer of Street Fighter), Rica Matsumoto (voice actress for Ash from Pokémon the Series), and Yusuke Kozaki (character designer for AI: THE SOMNIUM FILES, Pokemon GO, the Fire Emblem series), as well as many performers, voice actors, and creators who were in attendance to share their talents, visions and professional advice.
Music fans were no doubt pleased as this year's concerts showed the diversity of tastes with an eclectic mix of music as school idol group Aqours performed Love Live! Sunshine!! Aqours World LoveLive! In LA ~ BRAND NEW WAVE ~ on two nights and legendary composer and musician Yoshihiro Ike, one of the most recognized composers in Japan, entertained with his international debut performance Yoshihiro Ike: Anime Soundtrack World.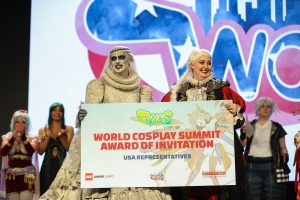 Following another incredible AX Masquerade, the World Cosplay Summit USA Finals selected its 2019 and 2020 Team USA representatives at Anime Expo 2019. WCS Team USA 2019, GarnetHart Costumiers, saw great success in the WCS Finals in Nagoya, placing second overall and becoming the first team to win the Biore Award for Best Make-Up.
By The Numbers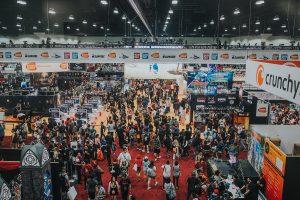 The Exhibit, Entertainment, and Kentia Halls featured more than 350 Exhibitors and an excess of 500 artists. AX 2019 offered an extensive array of activities which featured 900+ hours of programming and 50+ hours of AX live-streamed content reaching fans in 73 countries.
We couldn't execute a show of this magnitude without help from our dedicated volunteers! Throughout the week they logged 60,000 hours to ensure that AX ran smoothly for all attendees, exhibitors, and guests. We mobilized multiple security teams and numerous event staff with various vendors along with our volunteers to make Anime Expo possible.
Changes, Challenges, and Expectations
Planning for next year's Anime Expo began while we were still knee-deep in AX 2019!  From set-up to tear-down, the team was constantly walking the halls, reviewing signage, monitoring the temperature, and talking with fans – experiencing the show as any attendee would. Once we had gathered your feedback, we started analyzing, planning, and deciding what to implement next year. With nearly 30 years of experience, our team does our best to look to the future and anticipate all possible outcomes and plan accordingly. Surprises can and will happen, but we will continue striving to make Anime Expo the best show it can be each and every year.
In 2018, we saw temperatures in the triple digits, and this year Mother Nature decided to show us how she rocks and rolls by delivering not one, but two earthquakes during the course of the show. Our operations team was in constant contact with the Los Angeles Convention Center, LA Police Department, and LA Fire Department officials to ensure that the building and guests were all safe and sound.
Building Entry & Security Checks
We continued to utilize a well-received improvement implemented in 2018: RFID badges and badge mailing. We can all agree this process has helped to streamline the badge pick-up and entry process.  Once inside, attendees were able to navigate their way around the Convention Center guided by added color-coded directional signage, bigger event directories, and our mobile app map guides.
This year, as an additional security measure along with the existing bag check system, we set up magnetometers (walk through metal detectors) and used hand-held wands at the entrances. While this was a necessary change, the initial execution was, admittedly, not without its flaws. We had a huge back-up and it took a long time to move people through security and into the Convention Center on Day 1. We recognize that many of you were frustrated by the long wait to get into AX. We examined the issue right away to make the adjustments needed for the security lines to move more quickly. By midday, the traffic flow had improved at all entrances and remained constant for the remainder of the show. Moving a large mass of people into and out of the Convention Center over the course of four days is quite a feat  – we will continue to look to refine the entry procedure and improve the traffic flow to make navigating our event as easy as possible.
Traffic Flow & Layouts
Speaking of traffic flow, we know that checking out the tremendous amount of talent in Artist Alley is always a must-do for every AX attendee, which means the alley aisles can get a little tight at times. In order to make browsing and buying in Artist Alley a more comfortable experience for the enthusiastic crowd, we are looking to reconfigure the Artist Alley aisles to better accommodate everyone for AX 2020.
Sometimes it just takes s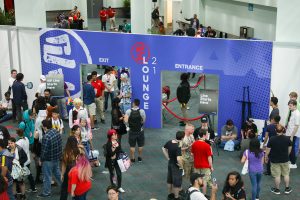 ome small tweaks to improve an attendee's overall experience, and the hall connecting South and West Halls (formally called Concourse Hall) is a perfect example. In years past we know many of you have felt the hallway squeeze and have resorted to the convention shuffle in Concourse Hall when trying to get from the Entertainment Hall to the Exhibit Hall or anywhere in between. We knew a fix was needed, so we reconfigured a few walls, added some extra signage about the alternate outdoor route going to and from South and West Halls, and voilà, traffic flow in Concourse Hall was much more walkable this year!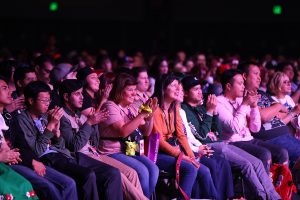 We are working hard to find the perfect balance for our panel rooms. We do our best to assign the right-sized panel room based on pre-show information such as tech needs, industry preference, and availability. Unfortunately, in some cases it's a bit like the Goldilocks and the Three Bears tale – the assigned room ends-up being too small or too large to comfortably accommodate attendees. Moving forward, while we can't actually change any of the room sizes or the total max capacity per fire code requirements, we are re-examining our current room usage and exploring possible layout reconfigurations in hopes of finding more that are "just right."
2020 Venues & Hotel Block Launch Dates
One of the most notable changes for AX 2020 will be the addition of the Staples Center and NOVO as official AX venues. We are excited to bring you more amazing content, music, and entertainment acts.
As you may know, venues for shows of this size are contracted years in advance and it's not just AX vying for DTLA event space. Next July, the Barbershop Harmony Society will be hosting its International Contest & Convention at the JW Marriott and the Microsoft Theater. This means that AX will not be hosting any events at either of these locations and our room block will be smaller at the JW Marriott than in years past. On a bright note, keep an ear tuned, as Quartets from all over the world will be performing during the course of the weekend – if you happen to come across a group it's sure to be a musical treat and you might be able to join in on an impromptu jam session!
Regarding hotel rooms, we are pleased to announce the Hotel Room Block release dates for 2020 – mark your calendar now!
Exhibitor/Artist: January 7
Premier Fan: January 21
Attendee: January 28
Stay tuned for more information regarding the AX 2020 Hotel Room Block to be posted soon. Remember that AX 2020 is four days July 2 – 5; there is no Pre-Show Night.
2020 Announcements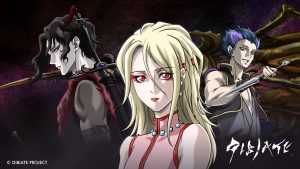 We've already put out our first big announcement for AX 2020, and this year isn't even over yet! The world premiere screening of upcoming TV anime series GIBIATE will take place at Anime Expo 2020! Character designer Yoshitaka Amano and shamisen musicians Yoshida Brothers will be joining as Guests of Honor at the premiere event, along with executive producer and original scriptwriter Ryo Aoki!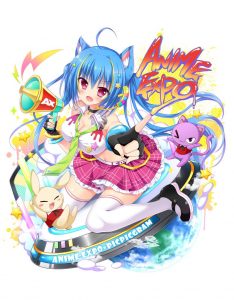 In 2019, we introduced our first collaboration items ever with OMOCAT and Naruto. For 2020, we're excited to announce a special merchandise collaboration featuring art by PICPICGRAM! And we have more to come!
Have a brand in mind that you'd like to see us work with? Tweet @AnimeExpo with your suggestion!
Helpful Tools
We encourage all fans to start planning to attend AX 2020 sooner rather than later – check-out our Budget Worksheet and How to Attend AX guide to help make AX 2020 the best experience for you. Make sure to bookmark Anime Expo and follow-us on Facebook, Twitter, and Instagram for the latest news!
We want to get you as much info as possible as early as we can, so keep an eye out for our AX 2020 Mobile App, which is set to launch in January 2020! Additionally, stay tuned for more information about our first upcoming AX 2020 Livestream, which is set for early 2020 as well!
All of us at Anime Expo wish you a very happy holiday season! (And if you're still not quite done with your holiday shopping, an AX 2020 badge makes an excellent gift!) We look forward to seeing you in 2020!
Happy New Year! ヽ(〃・ω・)ノ★,。・:・゚