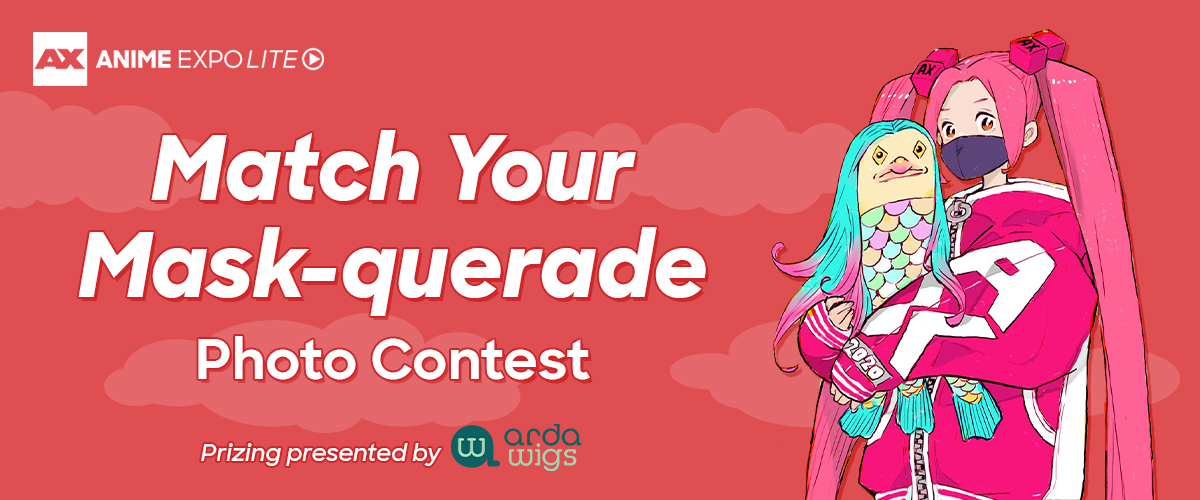 While we're unable to gather in-person this year to celebrate and cosplay together, we still want to acknowledge the creativity of our wonderful community of crafters. We love that cosplay is a fun outlet for creativity and self-expression, so in lieu of our typical Masquerade event, we are introducing the Anime Expo Lite: Match your Mask-querade Photo Contest, an online competition for cosplayers to create a PPE-style mask to match their cosplays!
This contest is made possible with the support of Arda Wigs and our panel of judges: Cupcake Cosplay, Pros and Cons Cosplay, Utahime Cosplay, Volpin Props, and Yaya Han.
Not sure where to start? Feel free to use the patterns created by Volpin Props and Cupcake Cosplay as a base to create your entry!
How to Enter:
Visit the contest entry form and submit all requested information.
Submit three (3) in-progress photos showing the construction of the mask and one (1) photo of yourself in cosplay with the mask.
Prizes:
Category Winners: One (1) $150 Arda Wigs Gift Certificate for each category
Best in "No-Show": One (1) $250 Arda Wigs Gift Certificate
Judge's Prize: Five (5) $35 Arda Wigs Gift Certificates
Guidelines:
The only item you will be judged on is your mask and its relevance to your chosen costume.
This is a solo competition, there will be no groups or group awards.
One submission per person.
Cosplayers of all skill levels can compete! Please select from the Beginner, Intermediate, or Master Category.
Cosplays must be from an anime, manga, video game, or tokusatsu of Japanese origin. If you have any questions, please direct them to masquerade@anime-expo.org
For more information, please see the official rules.
Judging Criteria:
Cosplays can be handmade, purchased, borrowed, or won previous awards HOWEVER the mask must be 100% handmade by the entrant. Entries will be judged on the mask's creativity and relevance to the cosplay.
Meet the Judges:
Cupcake Cosplay: Website / Facebook / Instagram
Pros and Cons Cosplay: Facebook / Instagram
Utahime Cosplay: Facebook / Instagram / Twitter / Twitch
Volpin Props: Website / Facebook / Instagram  / Twitter
Yaya Han: Website / Facebook / Instagram / Twitter
Deadline to enter: June 25, 2020, at 11:59 PM PST
We can't wait to see what you come up with!