If you do not already have a ShowClix account, you cannot create one before you buy your credential. A temporary account is created automatically when you place your order and you will receive an email notification with a link to finish setting up your ShowClix account after you receive your order confirmation email.
The link provided will take you to a screen that looks like this: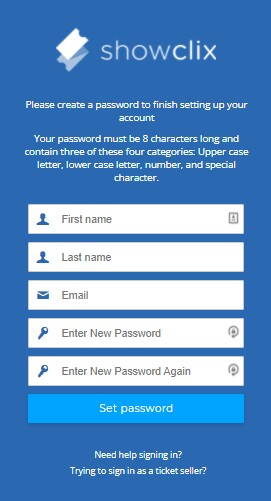 So you can provide the required information to create your account.
If you see this screen: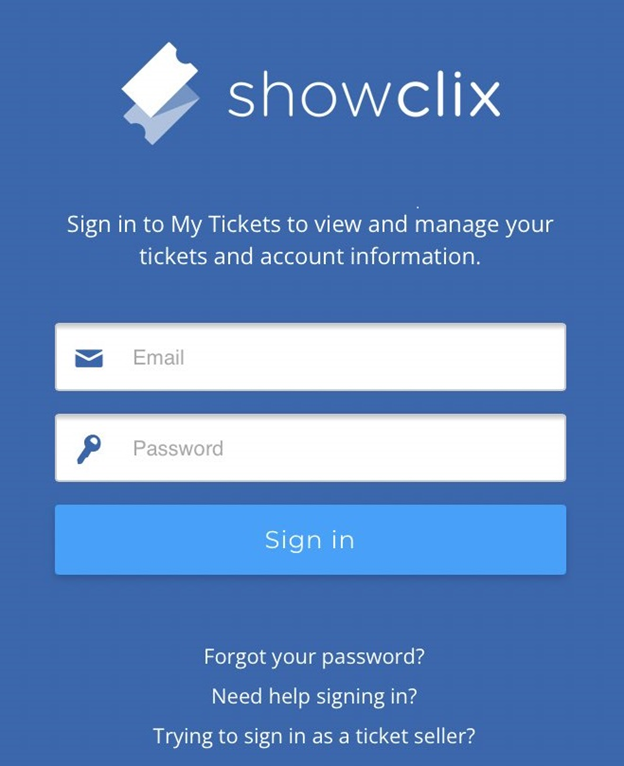 it means you already have an existing account in ShowClix and just need to log in.
Since SPJA has been using ShowClix for the past 5 years to sell our event tickets (concerts, Maid/Butler Cafe, Masquerade, etc.), then, if you purchased a ticket in a past year, you would already have an existing account linked to your email address. If you need assistance logging in, then please contact ShowClix
Support by clicking on the "Need help signing in?" link at the bottom of the login screen or go to the ShowClix Customer Care page to submit your support ticket.