Overwatch's lead writer Michael Chu joins voice actors Anjali Bhimani (Symmetra), Charlet Chung (D.Va), Fred Tatasciore (Soldier: 76), Jonny Cruz (Lucio) and Keith Silverstein (Tjorborn) for an hour of Q&A. Come join the fun and chat with some of your favorite voices from Blizzard Entertainment's award winning game!
Overwatch Voice Actors' Panel
When: Saturday, July 1 from 1:00 – 2:00PM PT
Where: Live Programming 2/JW Marriott Platinum Ballroom
For information about lining up and room entry, please see the Program Room Policies.
---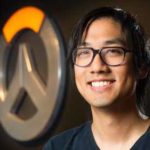 Michael Chu is the lead writer on Blizzard Entertainment's Overwatch

development team. He primarily focuses on the story, world development, and writing duties involved in creating a rich backstory and setting for Blizzard's first new game universe in over a decade. He has also worked on several popular video game titles, including

Diablo II, Diablo III, Warcraft III: Reign of Chaos, World of Warcraft,

and more

.
In his spare time, Michael is a voracious consumer of pop culture and media, including novels, anime, manga, comics, TV shows, movies, and more. He does a lot of writing in his spare time and is an avid sports fan and loves eating.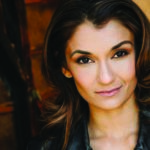 Anjali Bhimani
is best known as the voice of Symmetra in Overwatch and Nisha in Fallout 4: Nuka-World. On TV, fans know her as Nina Patel on Modern Family and Wendy on Cassandra French's Finishing School (currently airing on Fullscreen), and from appearances on such hit shows as Silicon Valley, NCIS: Los Angeles, Criminal Minds: Beyond Borders, The Sopranos, Law and Order: SVU among others. She can be seen in the upcoming film Trafficked with Ashley Judd, and as Pinky Matthews in the hit movie, Miss India America. On Broadway, she played Bollywood diva Rani in Andrew Lloyd Webber's Bombay Dreams and Myrrha in Mary Zimmerman's Metamorphoses. She's the creator of the I Am Fun Size series of life hack/positivity YouTube series.
YouTube/Instagram/Twitter: @sweeetanj (please note, three e's in sweeetanj!)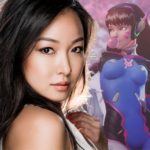 Charlet Chung is a Japanese/Korean-American television and film actor who is also the voice of D.Va from Blizzard Entertainment's OVERWATCH and Seraph from CALL OF DUTY: BLACK OPS III.  Her extensive list of on-screen credits include appearances on truTV's FAMELESS, Netflix's GRACE AND FRANKIE and FreeForm's MYSTERY GIRLS, just to name a few.  Charlet is also a series regular on an upcoming animated series as well as a main character in 4 video games that are releasing throughout the year.
Visit Charlet on the web on Instagram, Twitter, Facebook and her website https://www.charletchung.com.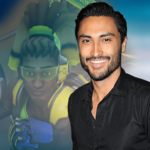 Jonny Cruz's passions led him to start his career in Dallas Texas, landing him some fun direct to DVD action movies (Walking Tall: Long Justice, Missionary Man) and early TV appearances (Prison Break). He produced and directed his first feature film (Small Timers) and many online series before moving to LA. Since living in LA he has made his way into television (Matador, The Closer, NCIS: Los Angeles) and voice over (Overwatch as Lucio, Hitman, Hero's of the Storm, Prototype 2, Stinky and Dirty). He is Currently working on a few new VO titles and is a Producer at Facebook | Instagram
Facebook @jonnyCruzzz / Instagram @jonnycruzzz / Twitter @jonnycruzzz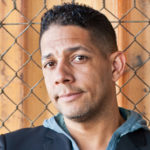 Voice actor Keith Silverstein is Torbjorn, Overwatch; Hisoka, Toonami's Hunter x Hunter; Hawk Moth, Miraculous: Tales of Ladybug & Cat Noir; Speedwagon, JoJo's Bizarre Adventure; Gild Tesoro, One Piece: Gold; Vector the Crocodile, Sonic The Hedgehog franchise; HUNK, Resident Evil; Gouken, Street Fighter and Professor Tomoe, Viz's new Sailor Moon. Other notable credits include Lupin the Third in Lupin the Third: Jigen's Gravestone, Kirby O'Neil in Teenage Mutant Ninja Turtles and Char Aznable in Gundam The Origin.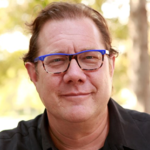 Fred Tatasciore is a voice actor/animator known for his work in film, television and games. He is currently working with Disney Television on "Wander Over Yonder"("Monsters"),  "TRON, Uprising" (Flynn and Clue),  "Gravity Falls, "Phinneas and Ferb", "Fishooks", and the new "Mickey Toons". He plays Tookit in "Thundercats", and "The Business Cat" in "Our New Electrical Morals". For Marvel, he has voiced Hulk/Bruce Banner, Beast, and Thing in countless animated roles, including "Hulk and the Agents of Smash",  "Avengers Assemble", "Ultimate Spiderman",  "Ultimate Avengers",  "Next Avengers",  "Hulk Vs",  "Marvel Ultimate Alliance 2", "Wolverine and the Xmen", and "Avengers: Earth's Mightiest Heroes". For DC, he has played various villains on "Batman: The Brave and the Bold".
He can be heard regularly on Fox's "Family Guy", "American Dad", and "Cleveland Show". Other shows include various characters on "Robot Chicken",  "Mad TV" (Animated), and Comedy Central's "Trip Tank". For Cartoon Network, "Adventure Time" (Manly Man), "The Regular Show" (various characters), "Mixels", "Ben 10" (RipJaws, Mile High, and Cannonbolt).
His film work includes DreamWork's "Kung Fu Panda 2" (as Po's Panda father), Disney's "Frozen",  "Enchanted" (as the Troll),  "Entangled", "The Princess and the Frog (Gators),  and "Planes" (various). Other films he voiced are "9" (as 8),  and "Team America".
Fred's work in videogames also include "Gears of War" (Damon Baird), "StarCraft" (Zeratul),  "Mass Effect" (Saren Arterius), " Call of Duty" (Nikolai Belinsky), and "Ratchet and Clank" (Neftin Prog).